Kindergarten is learning school bus safety this morning with bus drivers Pam and Debbie!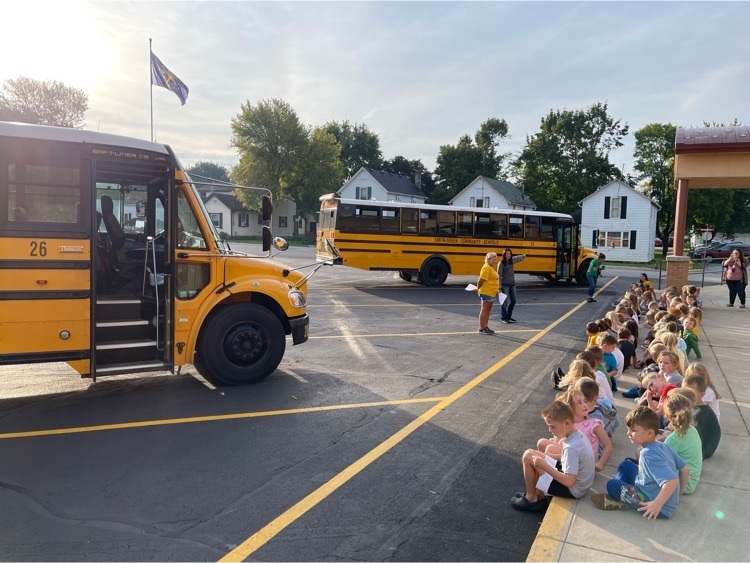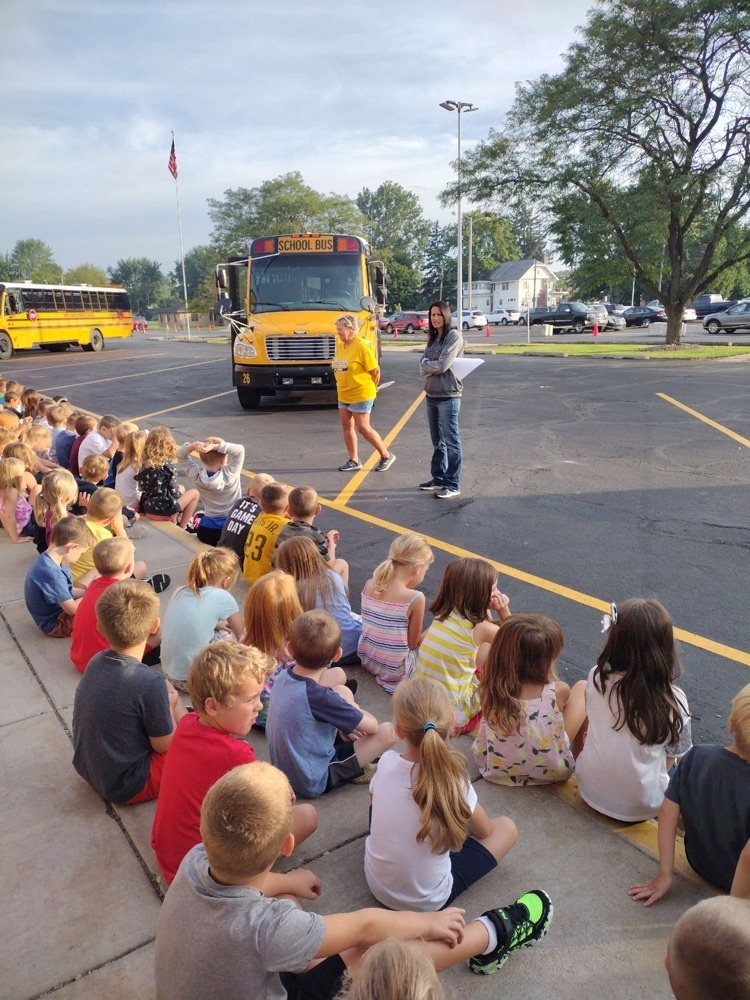 What a positive start to the day! Recording breaking number of positive office referrals!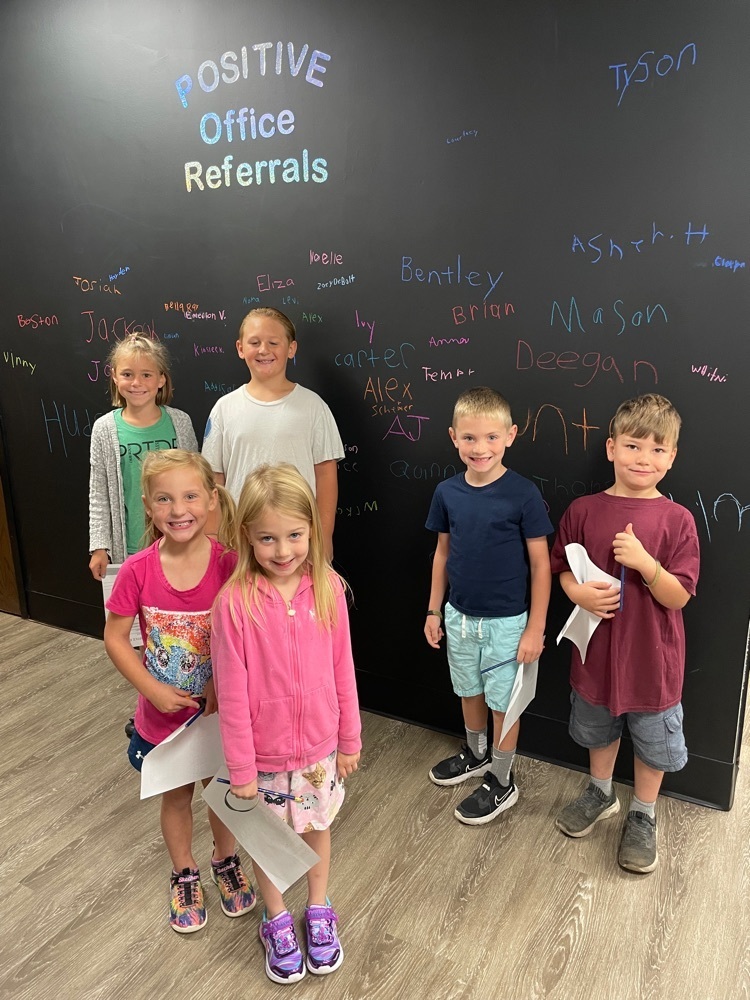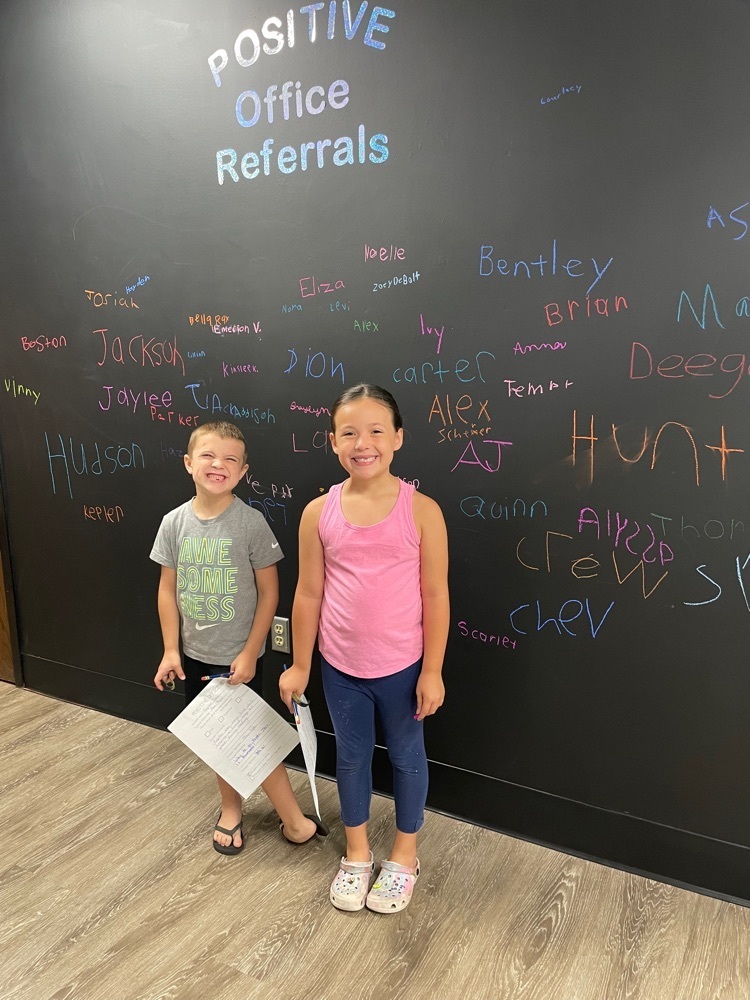 It has been a very positive start to the year!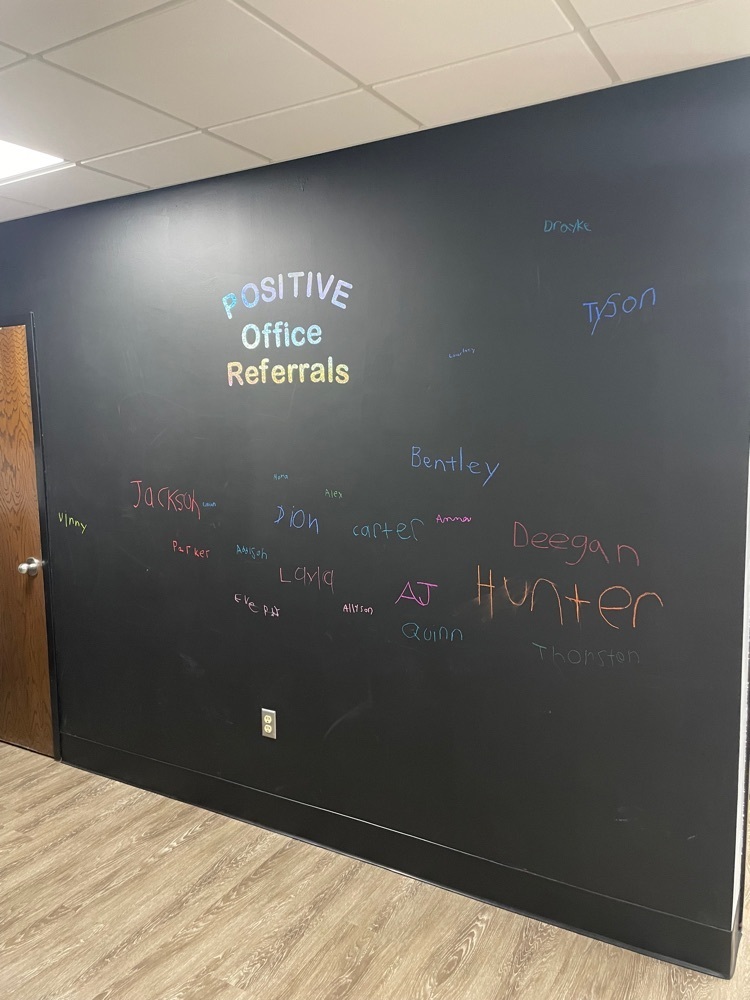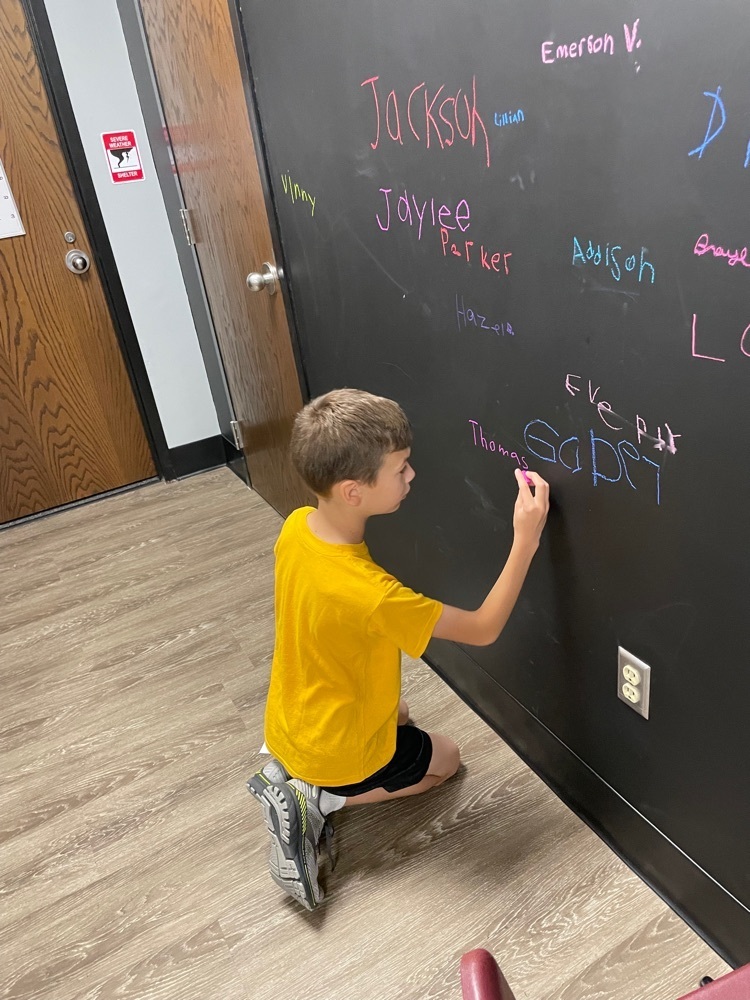 We have a CES first. This Eagle didn't just get one positive office referral but 2! All in one day…by two different teachers!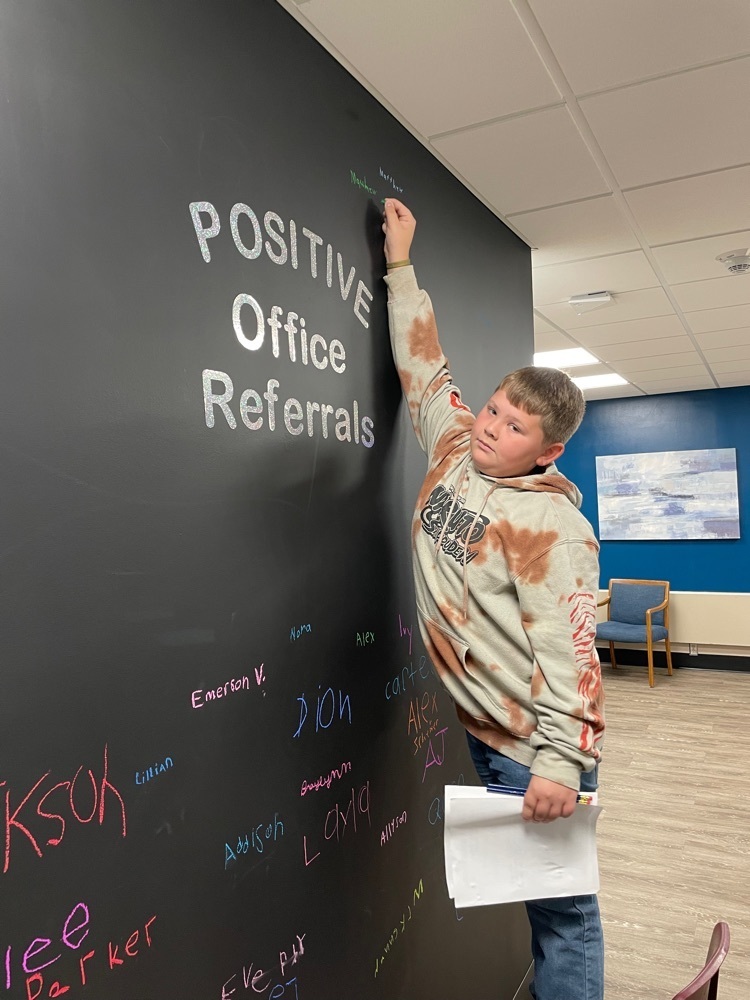 A whole lot of multiplying going on in 5th grade math!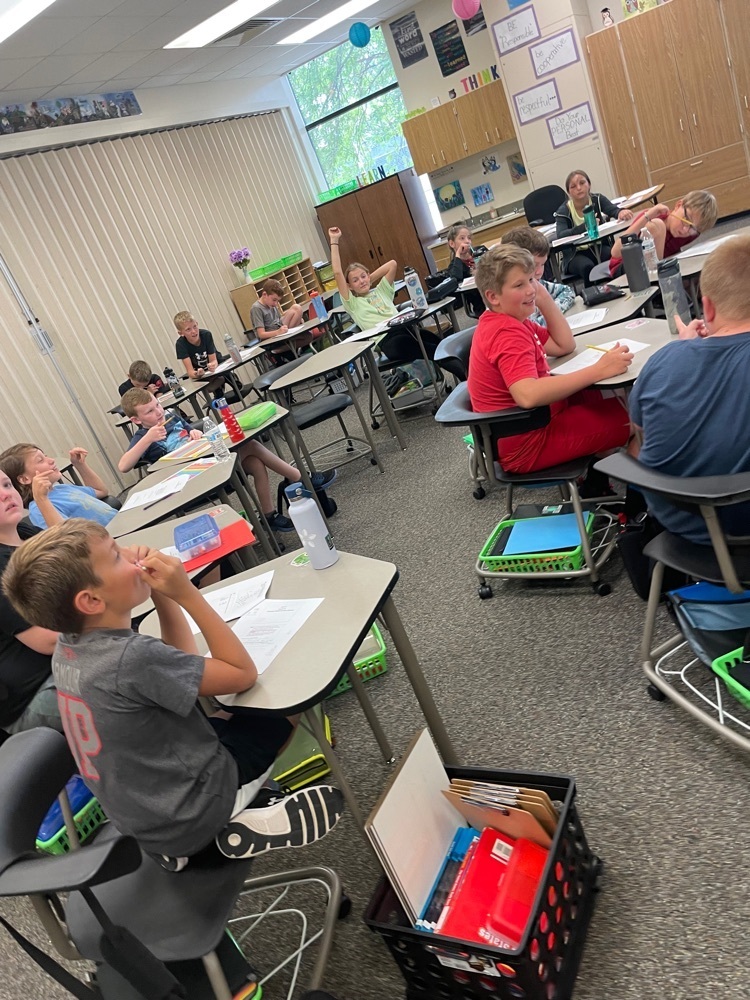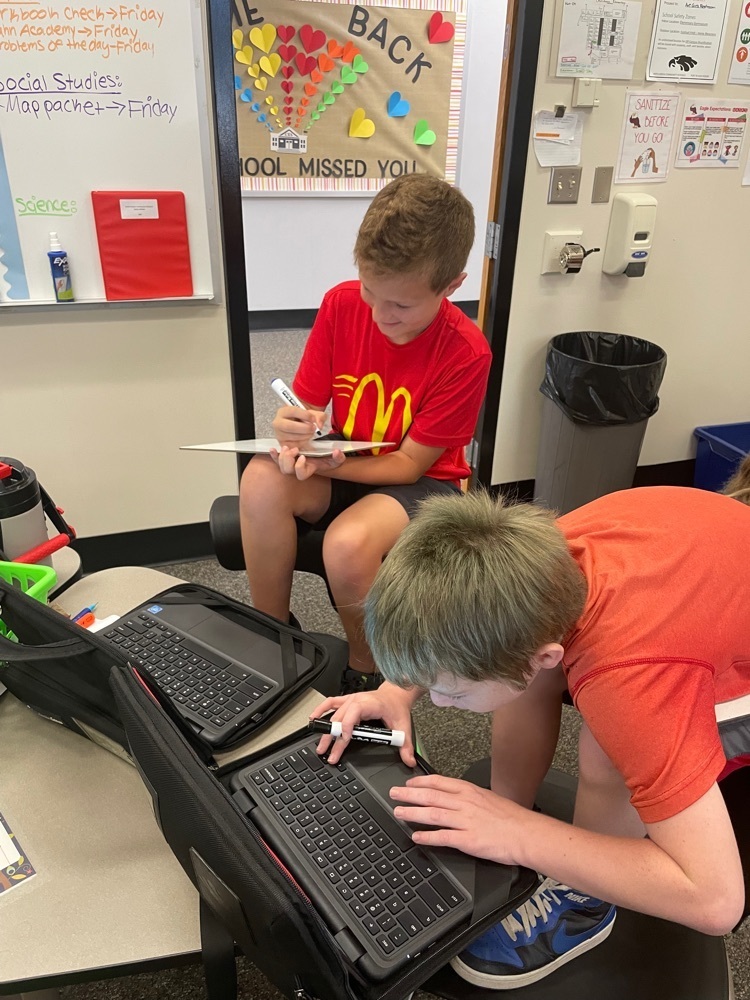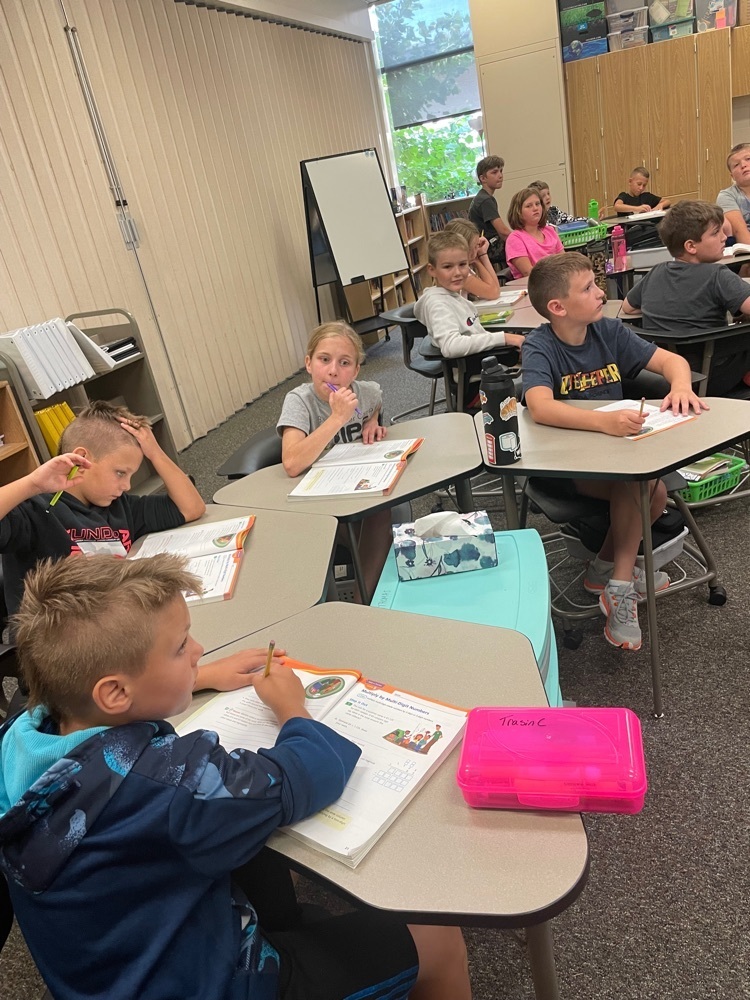 2nd graders enjoying recess!!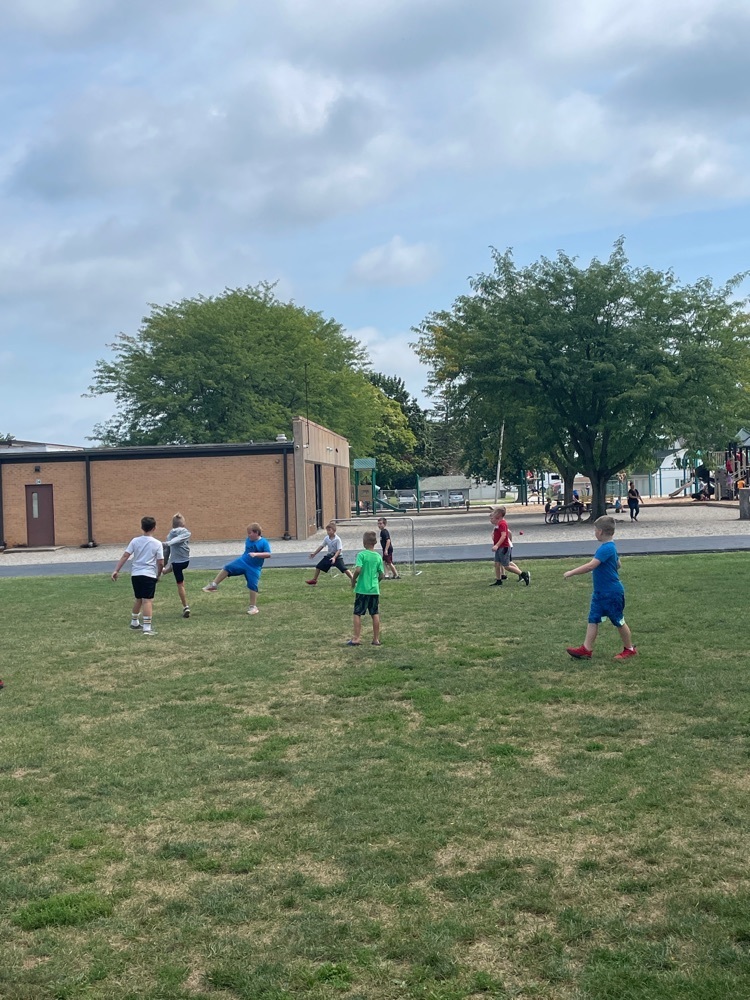 CES families: don't forget that tomorrow is picture day!

There is no better way to kick off our 5th grade reading unit about corn than eating fresh corn on the cob!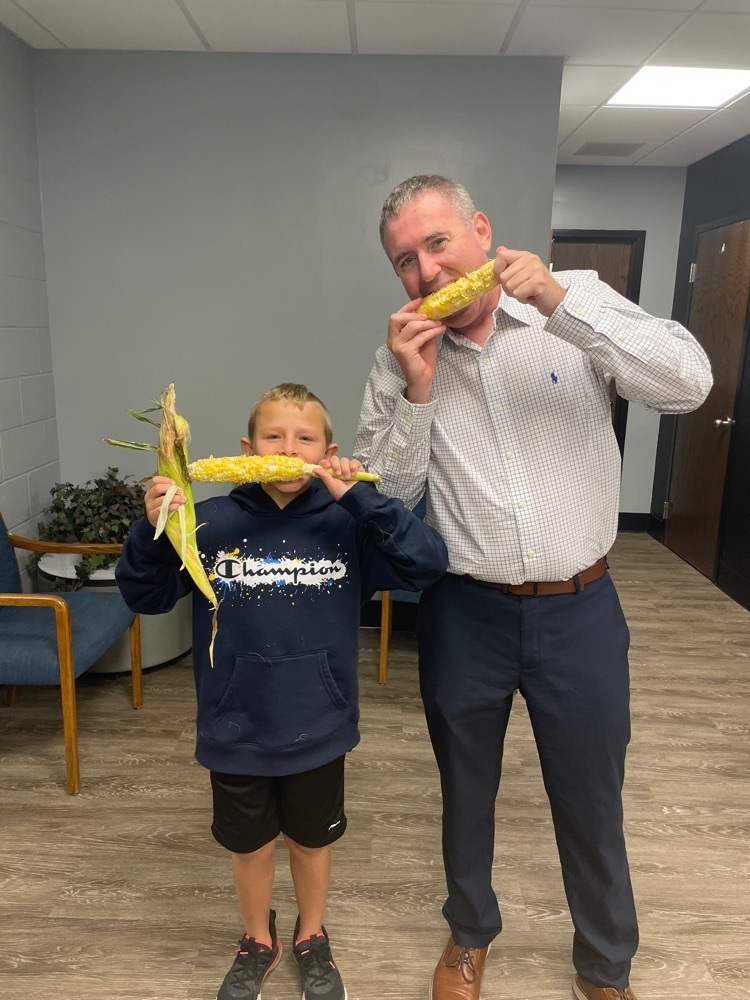 It's only day 3 and we already have names on our brand new positive office referral wall! Way to go Eagles!!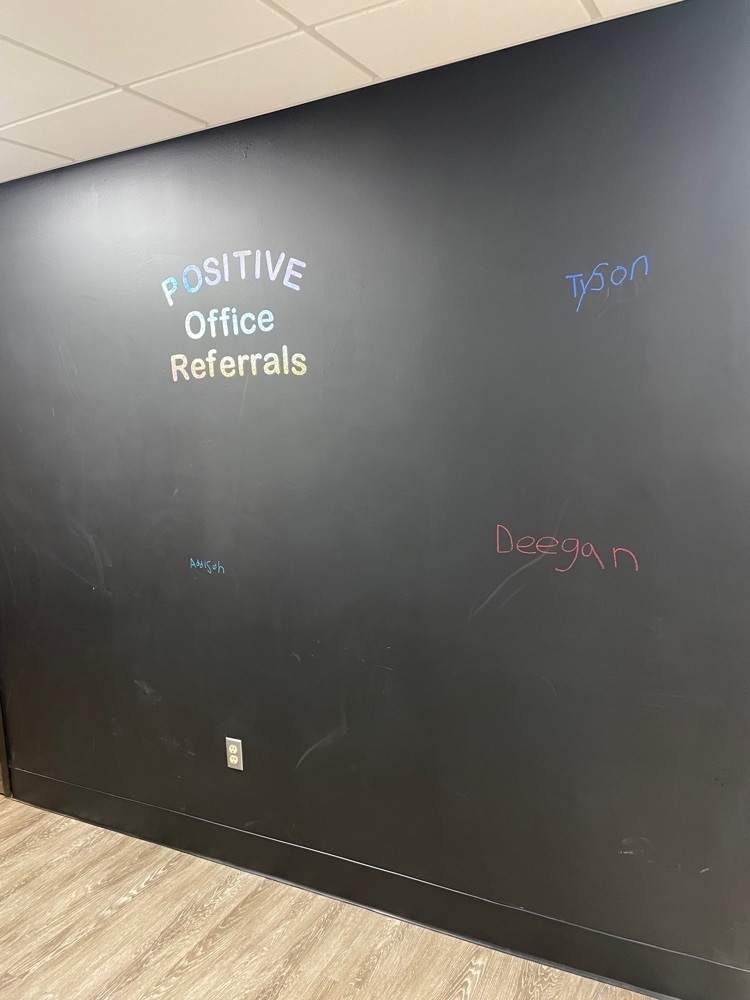 We have many changes to our student Drop off and Pick up procedures and locations. We needed to make these changes to separate car traffic, bus traffic and pedestrian traffic. All student drop off and pick up will occur via Tulley St. Cars that are dropping off or picking up will enter and exit Tulley St and drop off or pick up via the circle drive as noted in green. Students should exit/enter cars anywhere in the green area. Pedestrians from the parking lot will need to walk along the marked crosswalk to the appropriate area and cross to the building. Students should not go over or under chains between the barriers at any time. These changes are being made for student safety so we ask that parents and students please follow the new procedures.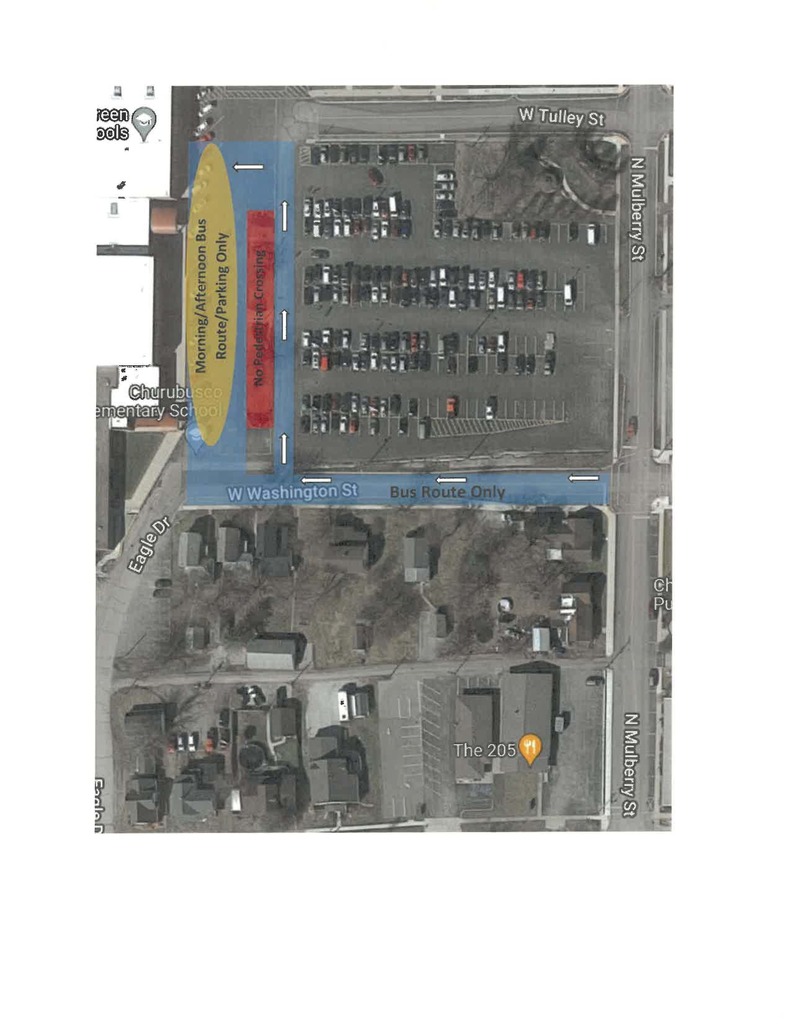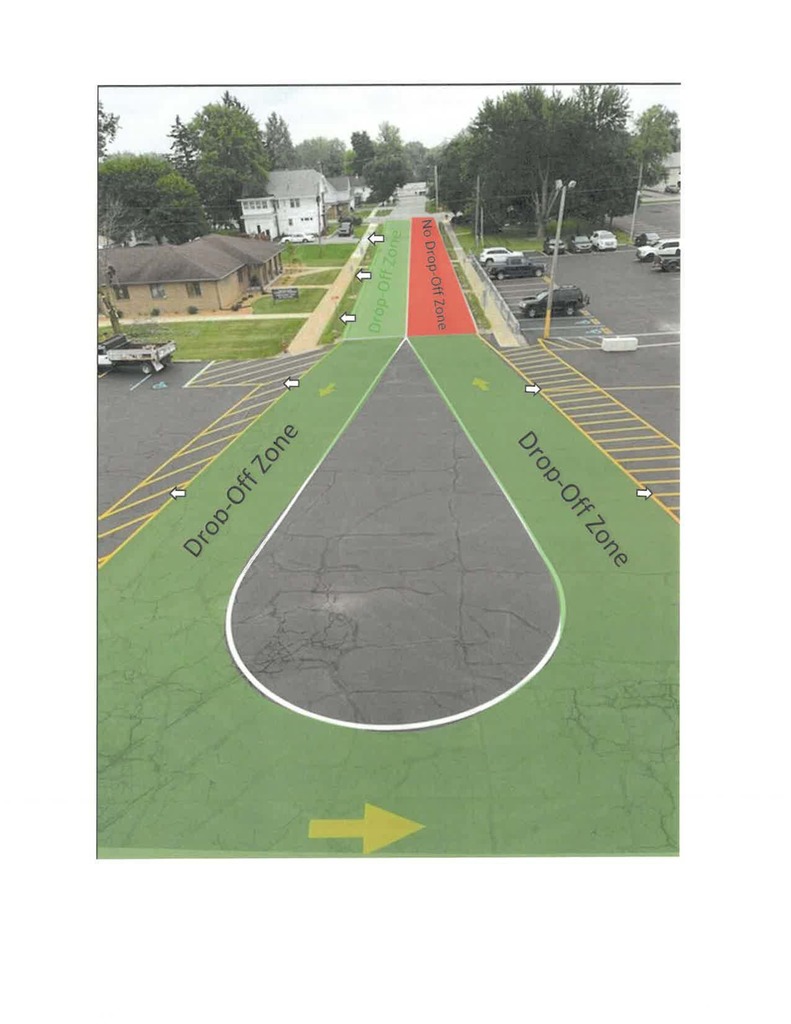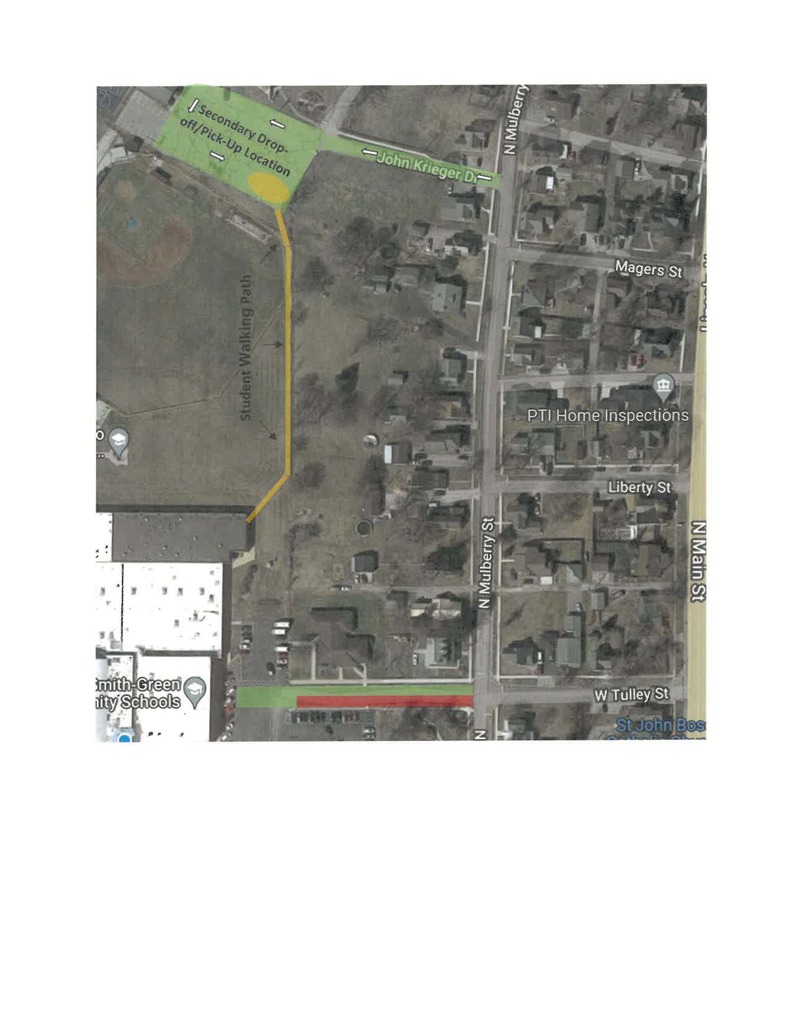 CES Families- A reminder that tomorrow night is our Meet the Teacher Night from 5:00-6:30. We hope to see you there! 



Just a reminder that our offices will open back up Monday, August 1. If you have any questions or need to get a hold of us, we will be back at that time. Thank you.

Come join the CES Team. We currently have the following opportunities: *Special Education Teacher * Emotional Disability Paraprofessional *1st Semester Long Term Maternity Leave Please fill out the online app and also email Mr. W with interest

CES Supply List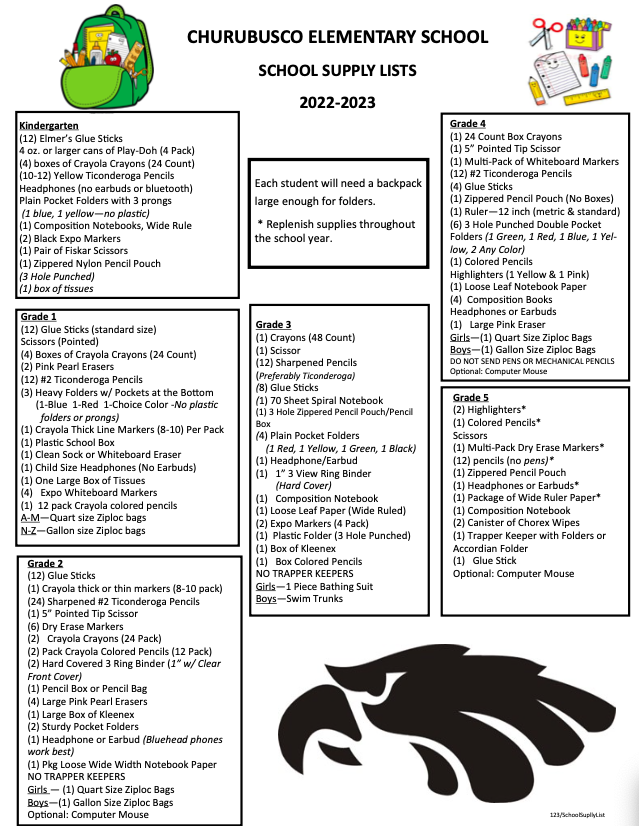 Come join the CES team. CES is looking for a resource teacher. Please fill out the application on Region 8.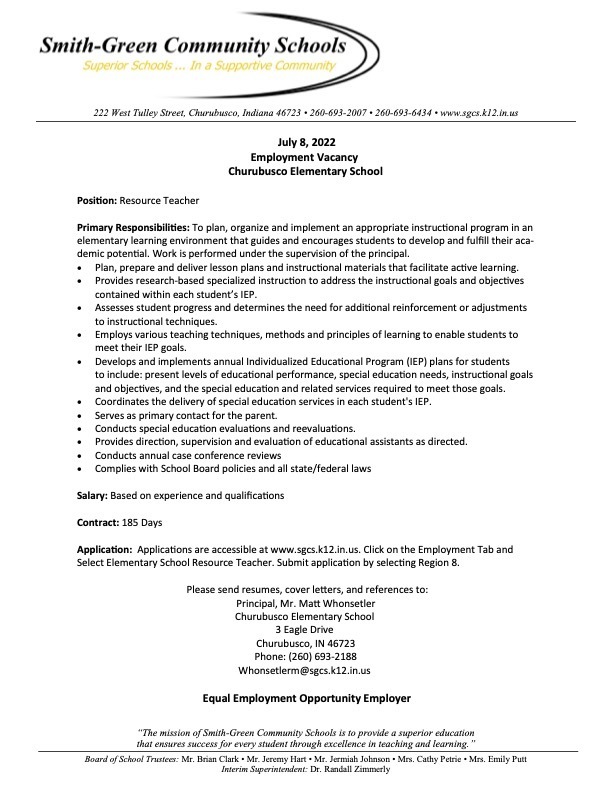 Please welcome Mr. Drew Graber to CES as assistant principal. He is very excited to meet all of our Eagle families.