Students in grade 4 & 5 completed a research project and then made oral presentations! Good job!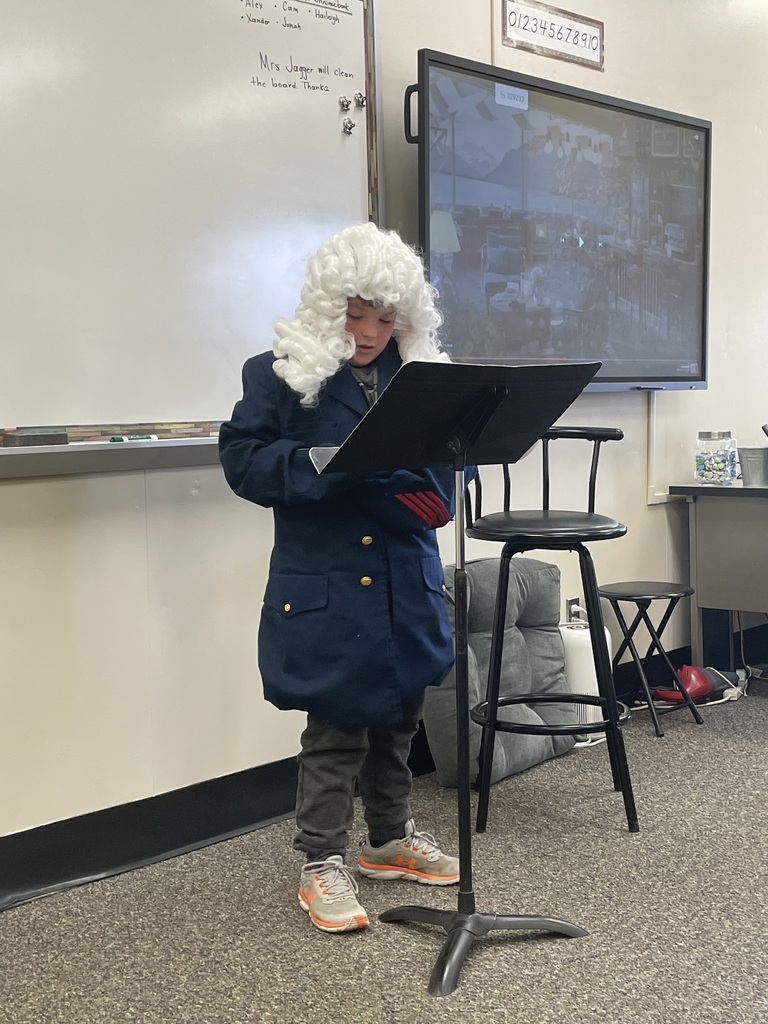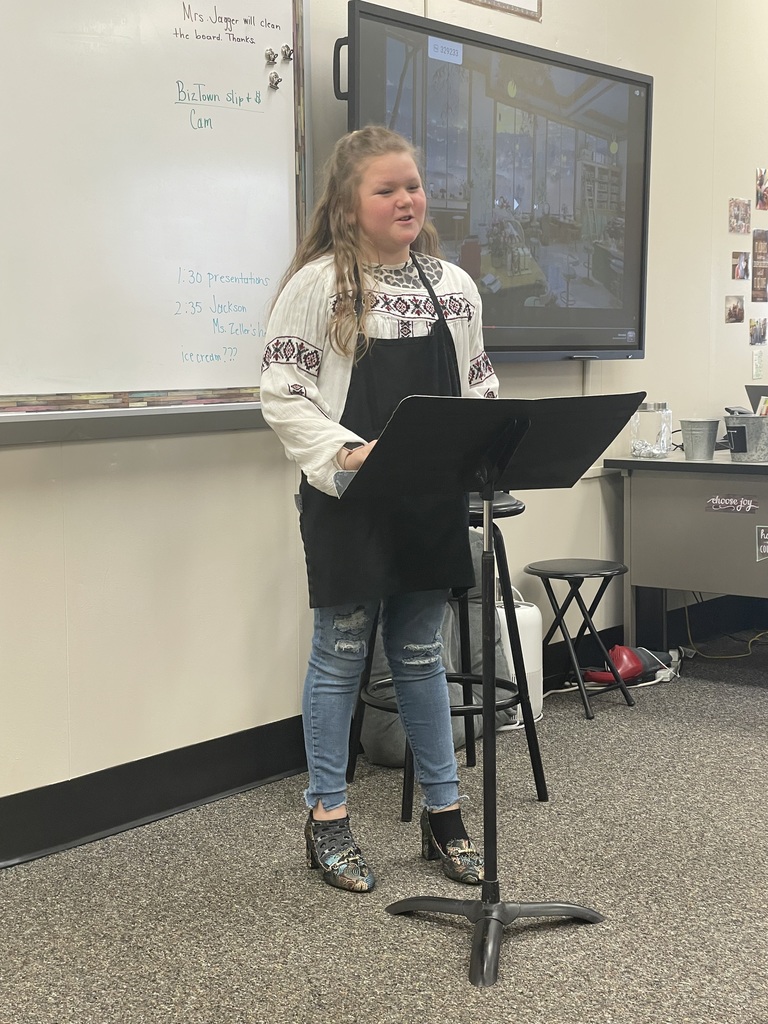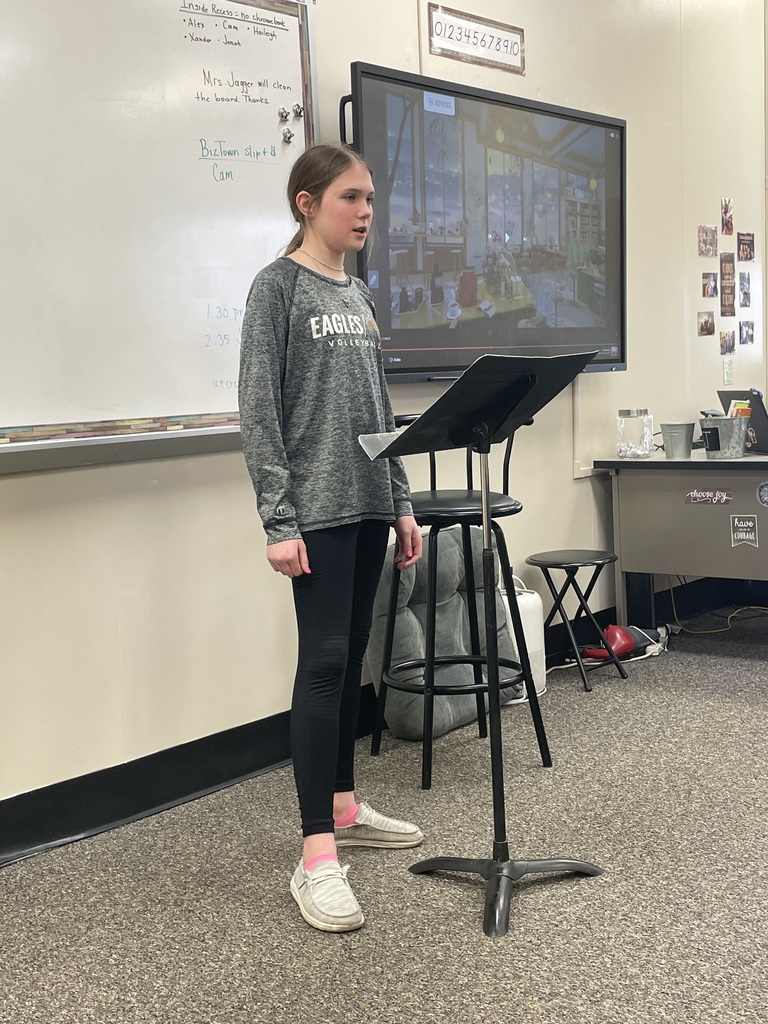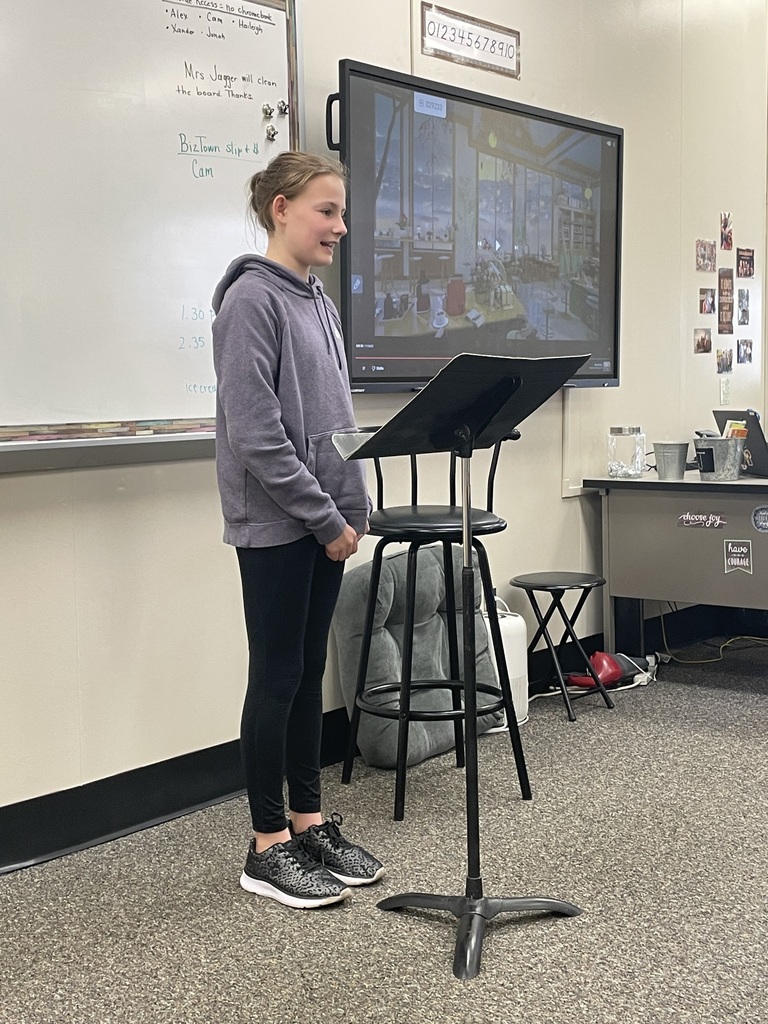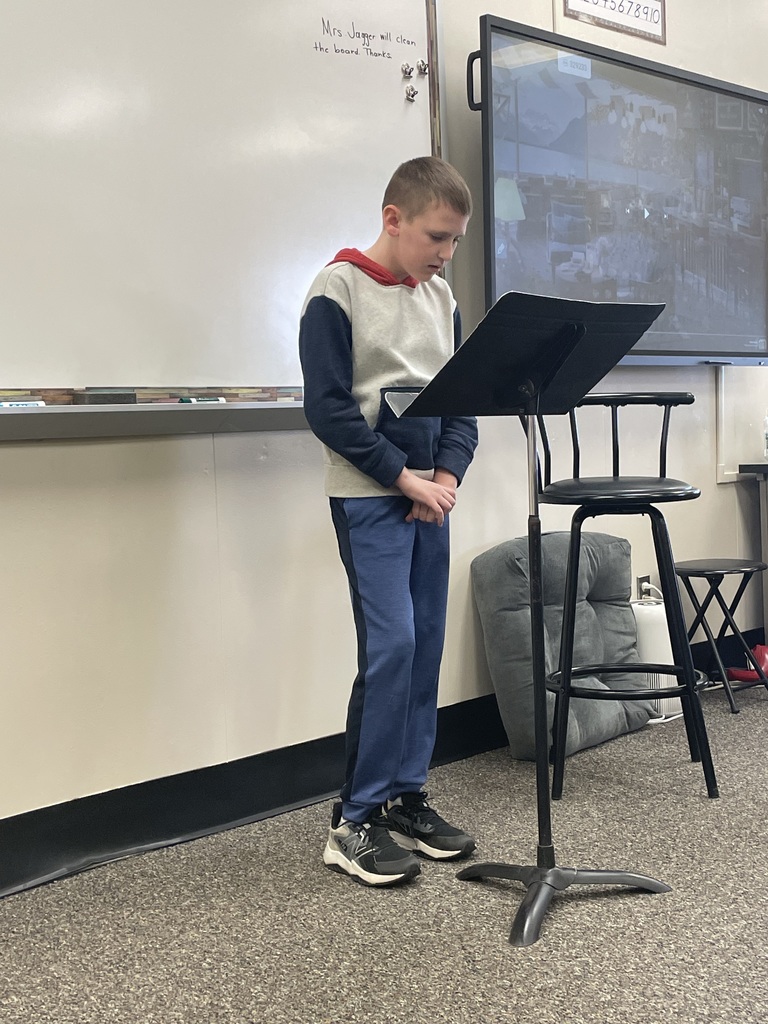 Churubusco FFA Annual Petting Zoo! Over 500 CES students visited the FFA Petting Zoo put on by CJSHS FFA students.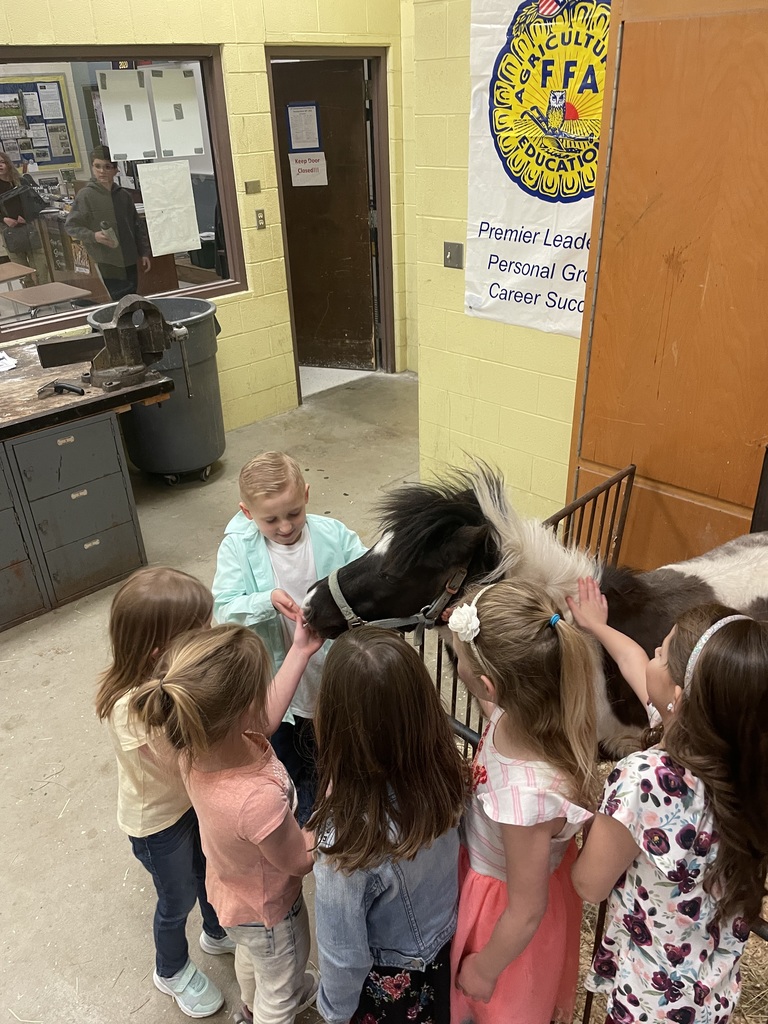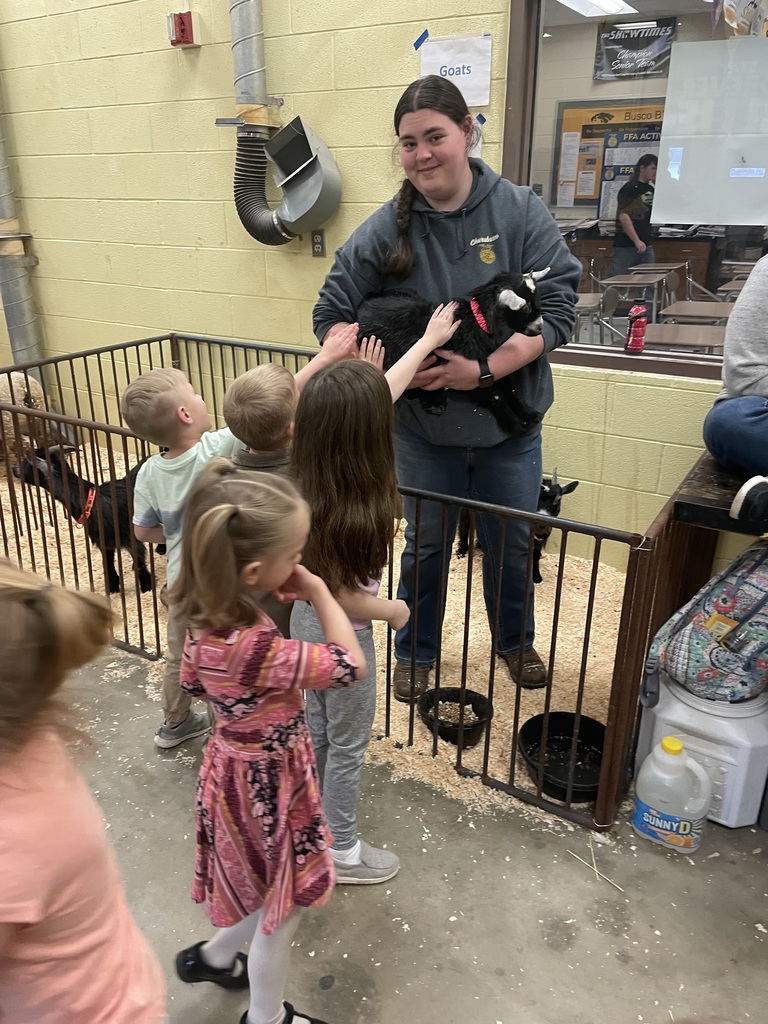 Spring Break! April 3-7 Have a fun & safe Spring Break!

4/5 Graders performing for a full house.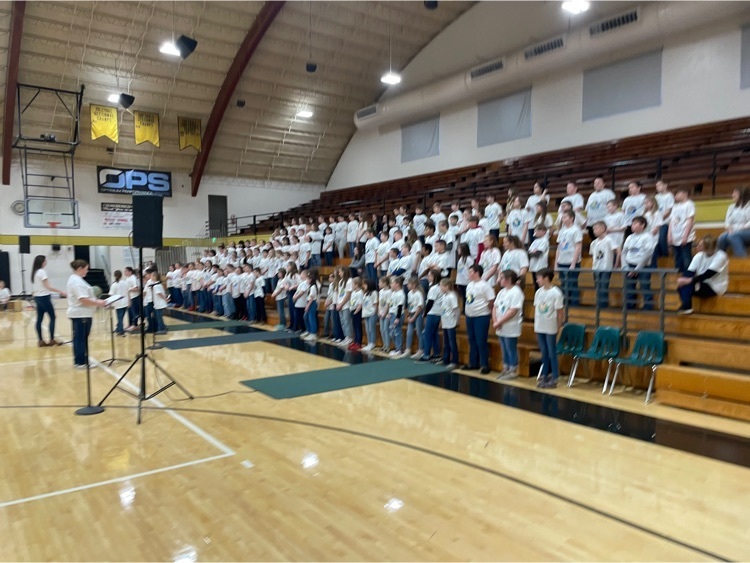 4/5 students putting the finishing touches on the spring program. Join us this evening. Doors open at 6:00 and performance at 6:30.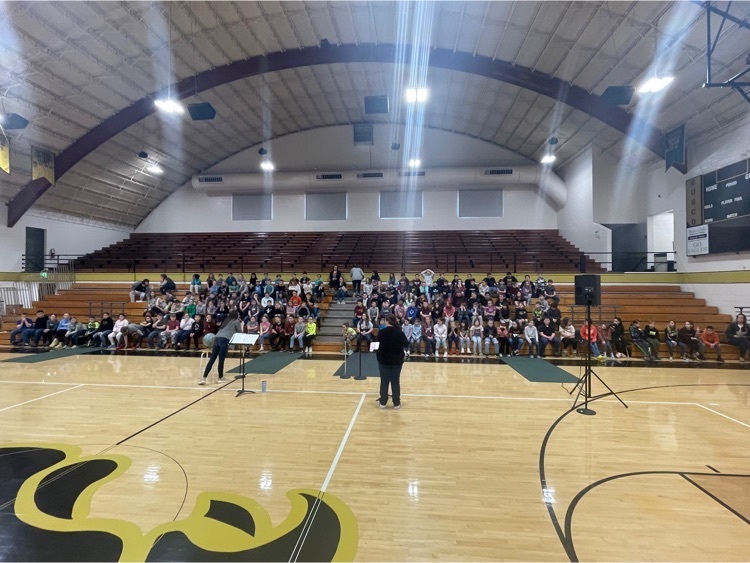 CES. There was an error on the yearbook orders forms and that ALL ORDERS are due Tuesday, March 21st (a week from today)? You can send in cash or check with their filled out forms or they can pay by card by going to inter-state.com/order and using code 74696J.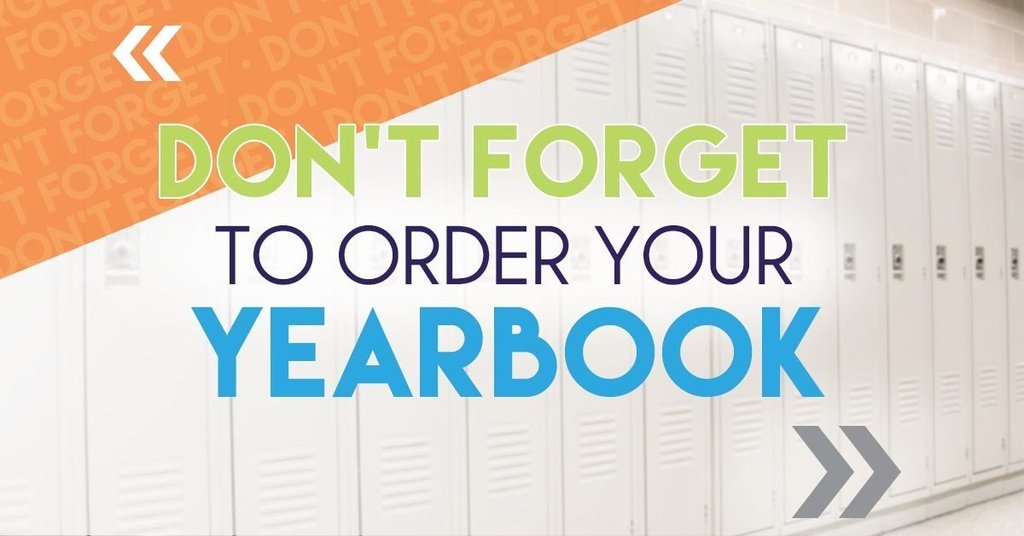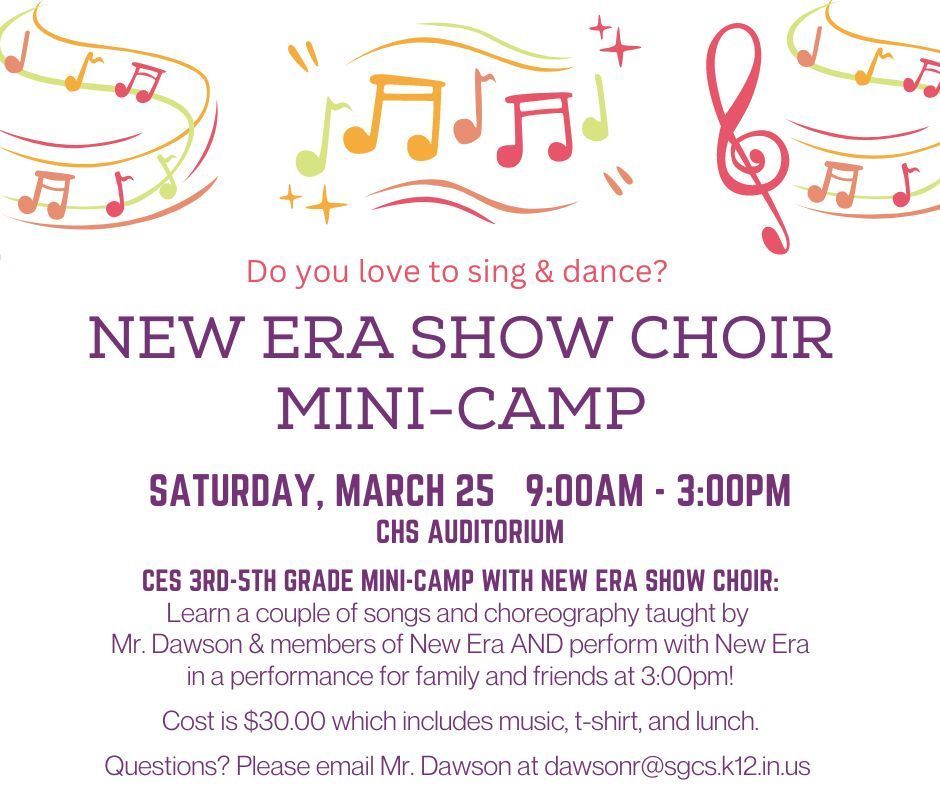 The always exciting Scholastic Book Fair is returning to CES. The dates are March 20 to March 24. Look for information to come home with your student next week. Parents can join in on the fun too. Shopping for parents is on March 23 from 3:30-6:00 PM. Use door 22.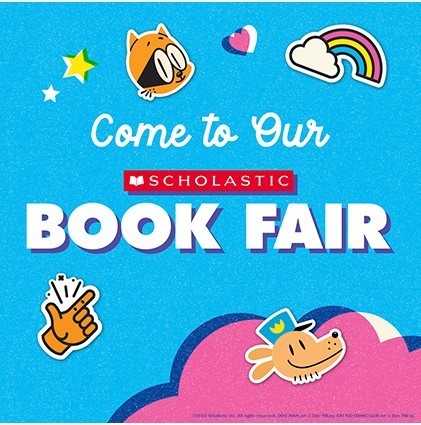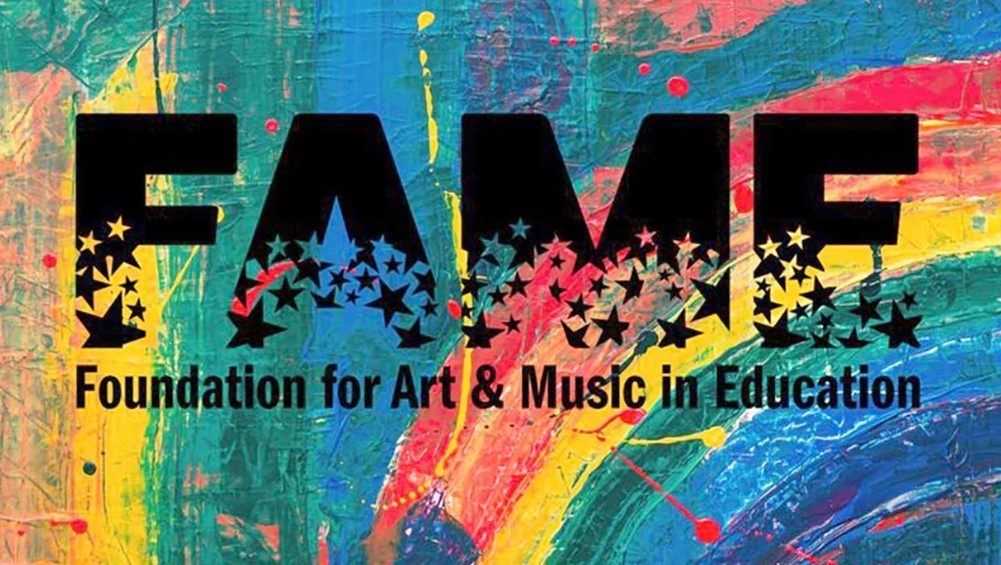 SGCS will be on a hour delay on Friday March 10th.
CES SIGN LANGUAGE CLUB - This year CES started our first ever sign language club! The club was inspired by one of our students who uses American Sign Language as their primary language. We saw the need for other children to learn ASL to communicate and connect with our student, so we put the word out to see who would be interested, and the response was so overwhelming that we had to split it up into two sessions: grades 3-5 and PK-2. Here is the "Blue Group" that won the most points for returning homework each week! They learned to sign colors, numbers, the alphabet, household items, opposites, occupations and much more! Way to go Blue Group!!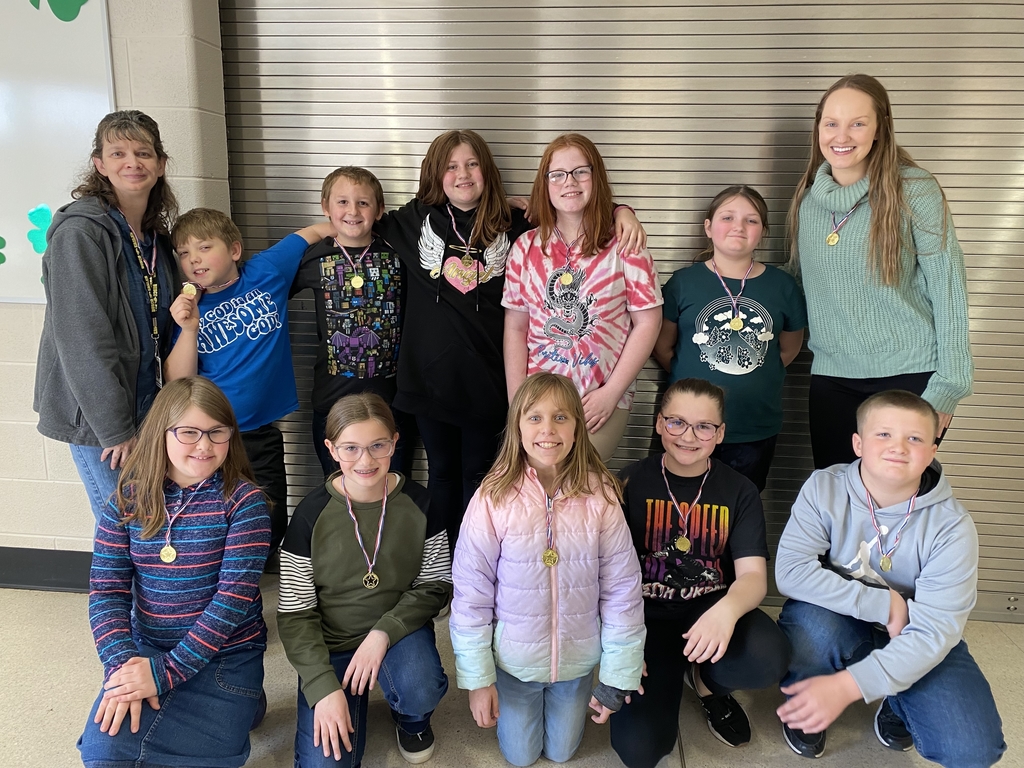 The elementary school recently hosted The NED Show where students learned to Never give up, Encourage others, and Do your best. Our performer entertained us with storytelling and some amazing yo-yo tricks.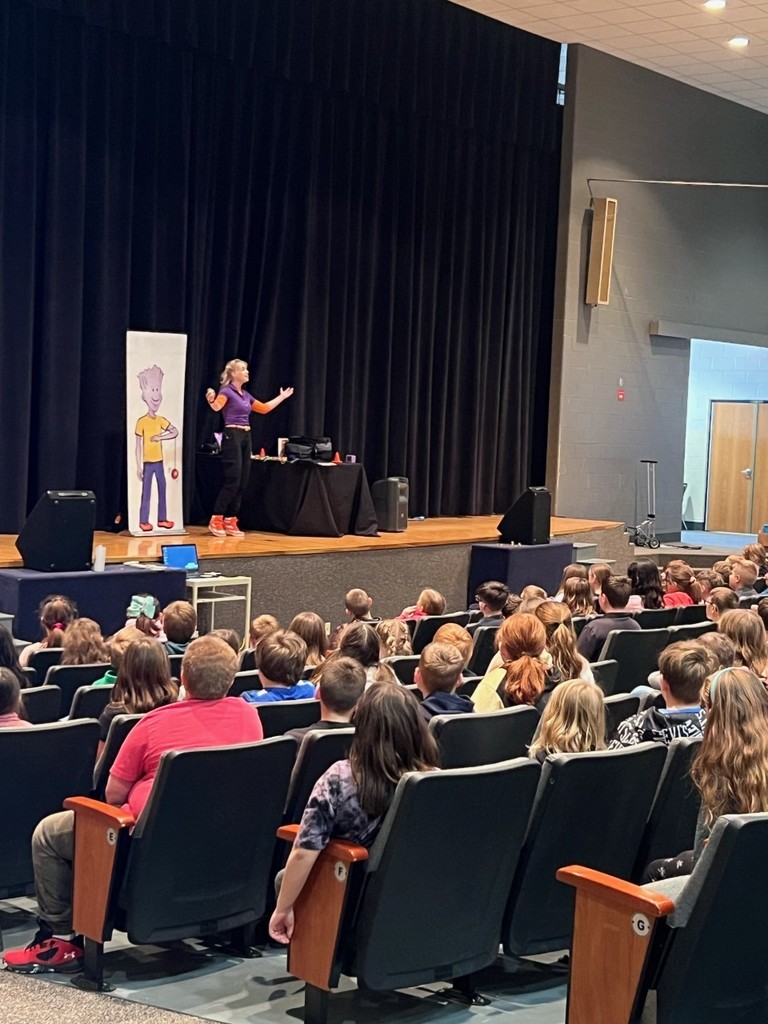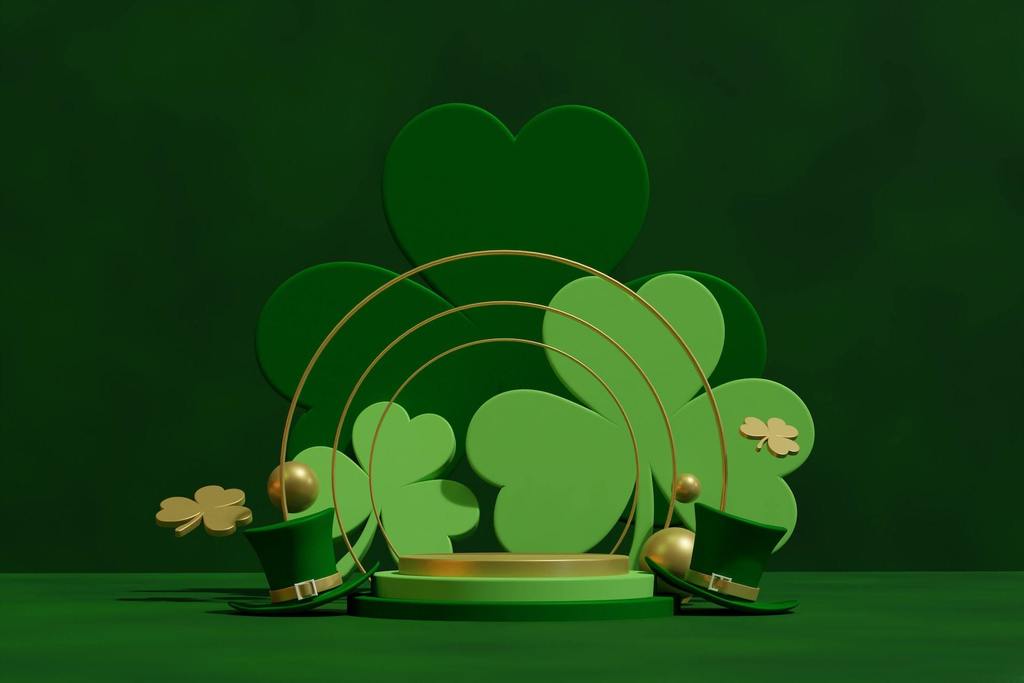 CES is welcoming new Eagles with Kindergarten Screening on May 15 & May 16. Call CES at 693-2188 to schedule a screening time.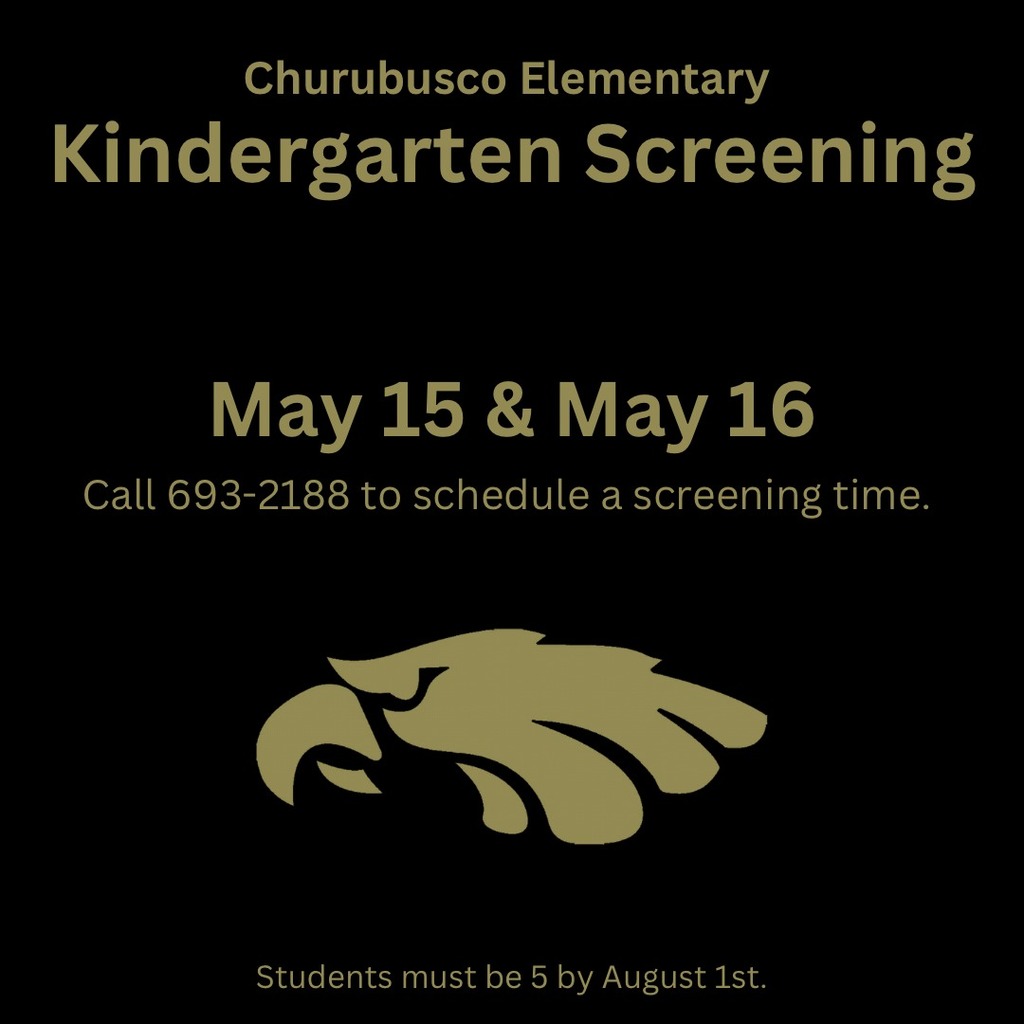 5th grade had a special guest Viking to help kick off their unit!

What an amazing evening. Kindergarten and first grade students performed for a sold out crowd. Way to go students and Miss LaCroix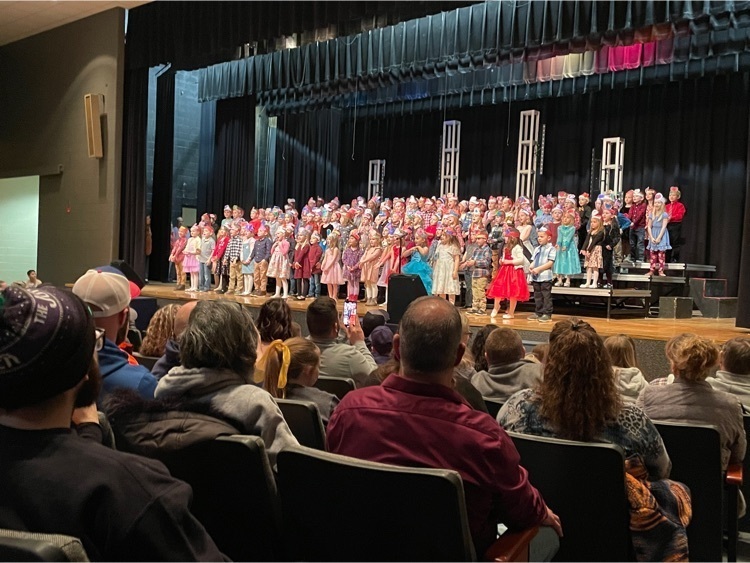 K and 1 students showcasing their performance for the rest of the school.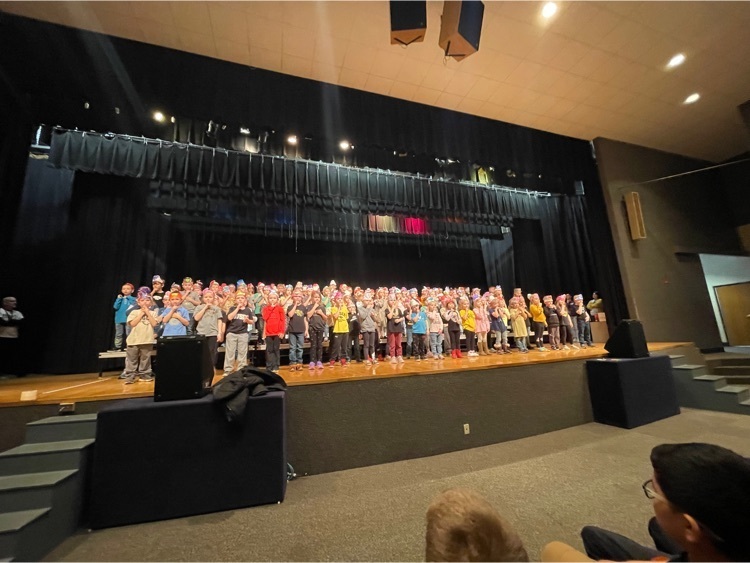 Shoutout to these 5th graders who met Mr. W's multiplication challenge. Those that mastered 0-12 earned a pizza party from Mr. W!!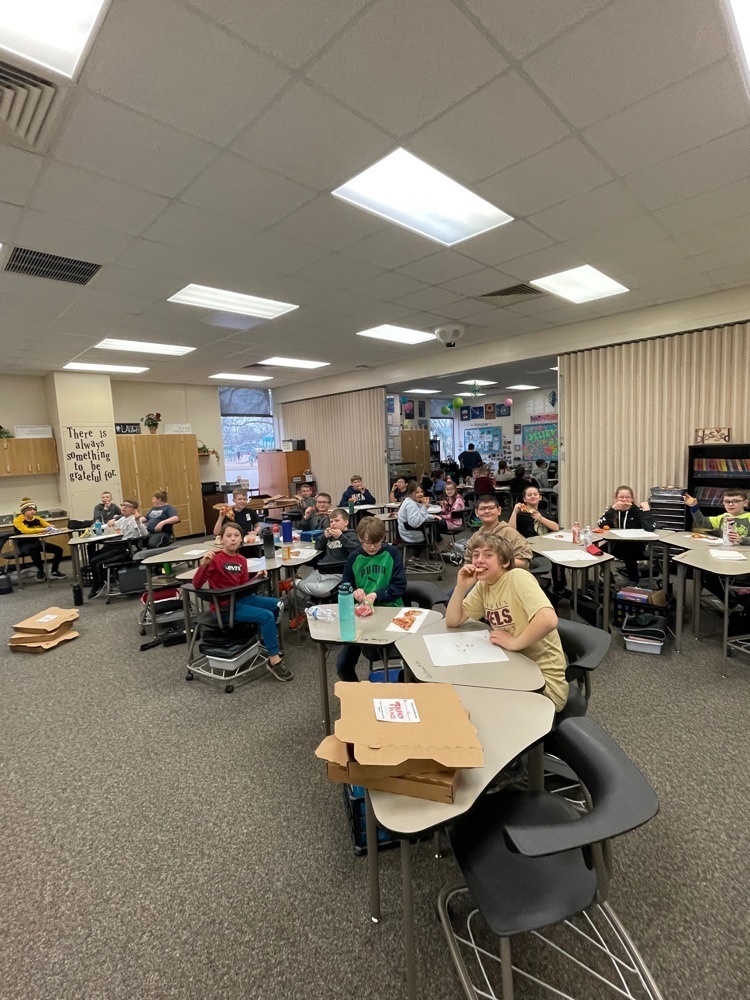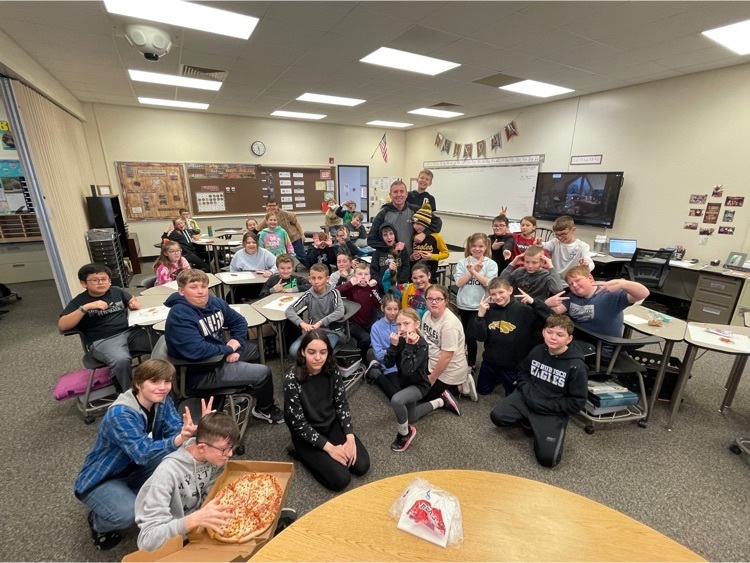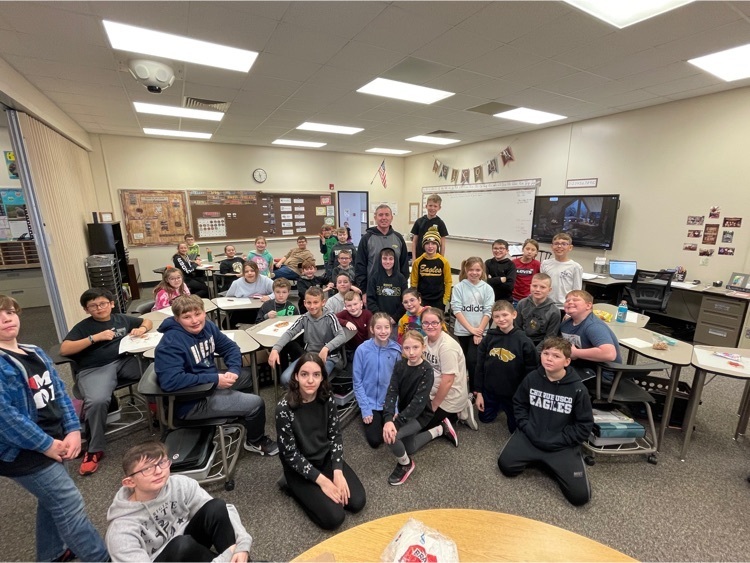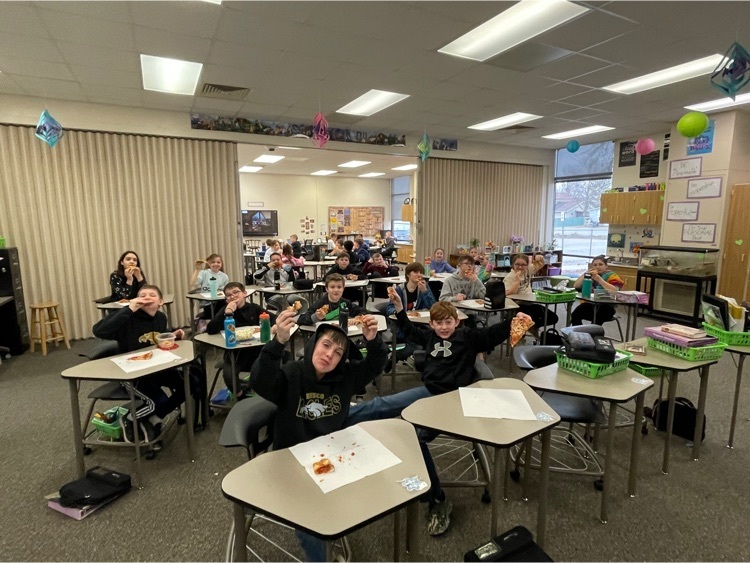 Thank you to our PTO and volunteers for helping with this years Sweetheart Dance. Fun was had by all!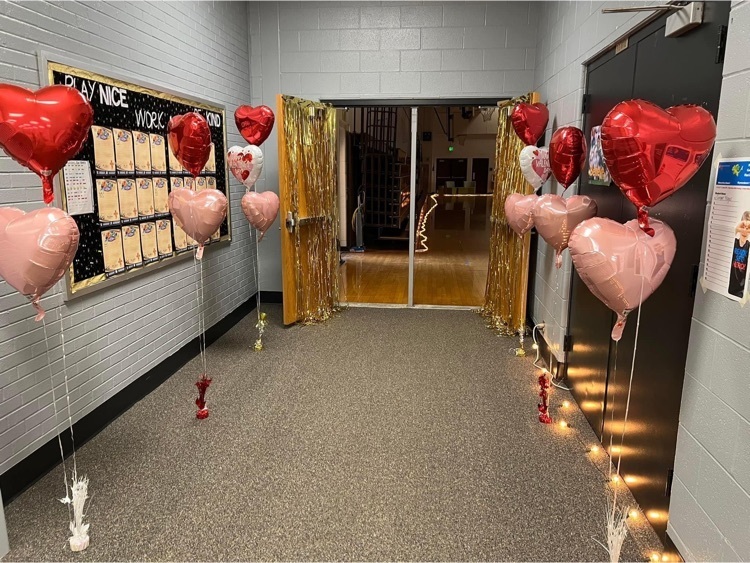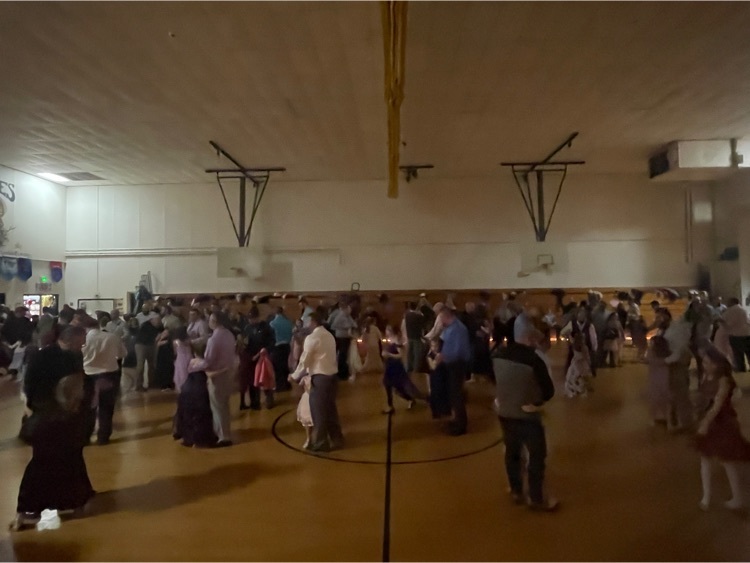 CES would like to extend a special thank you to our maintenance, custodial, and grounds staff for keeping our sidewalks and Parking lots clear and safe during inclement weather and make them ready for our return. They are the unsung heroes of our school.