3rd, 4th, and 5th grade movie party with Mr. W and Mr. Graber. Great way to celebrate a successful 1st semester and give our teachers a few hours of work time!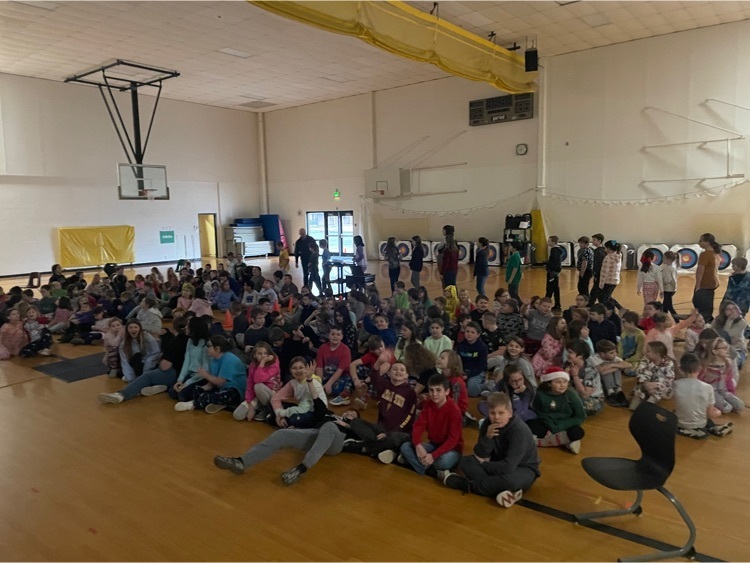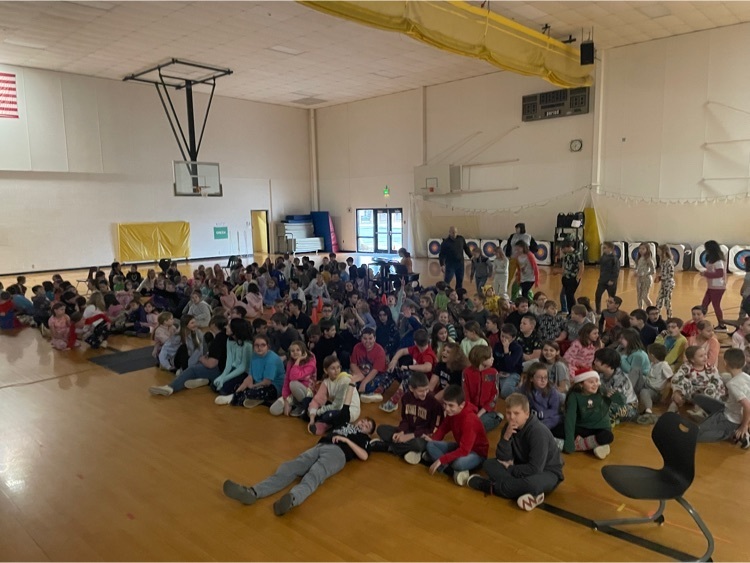 Miss Anderson and Mrs. Rector's class are taking on Sweetwater

Mr. W gifted all the teachers an additional break in their day as part of their 10 days of gifts. Students got to watch movies and read stories while their teachers relaxed out of the room. We love our teachers!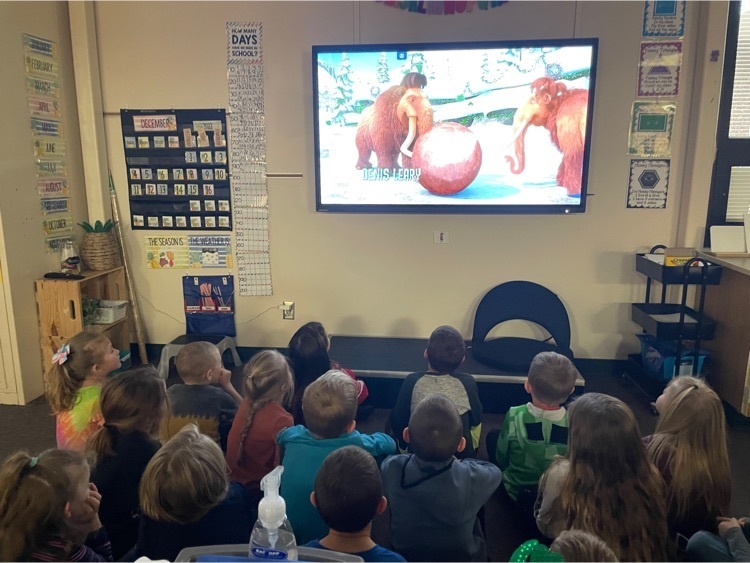 What a show. Way to go Miss LaCroix and students!!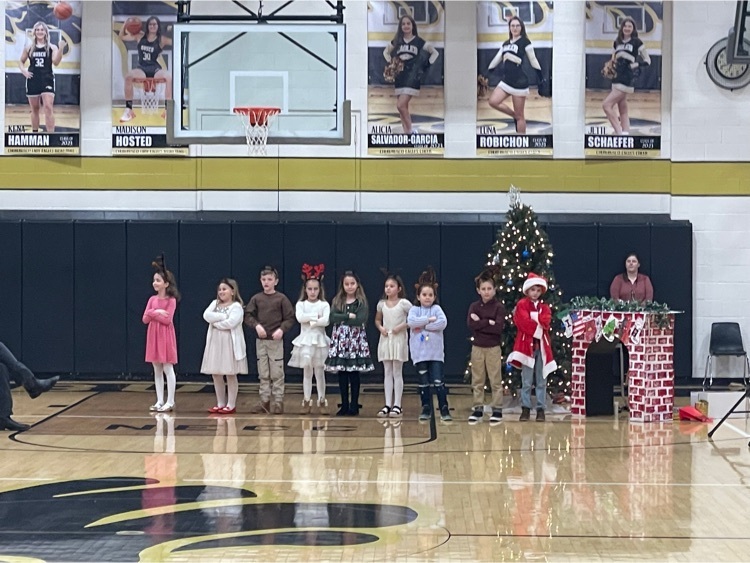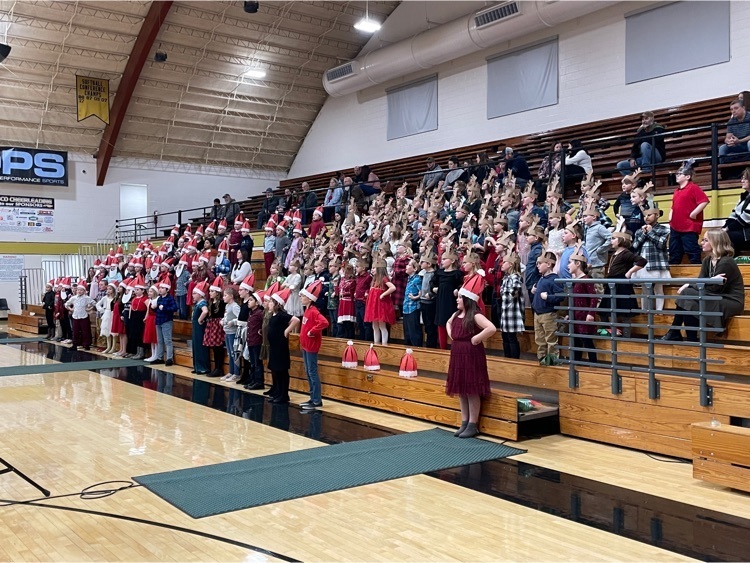 3rd graders practicing for our big performance this evening. Doors open at 6:00!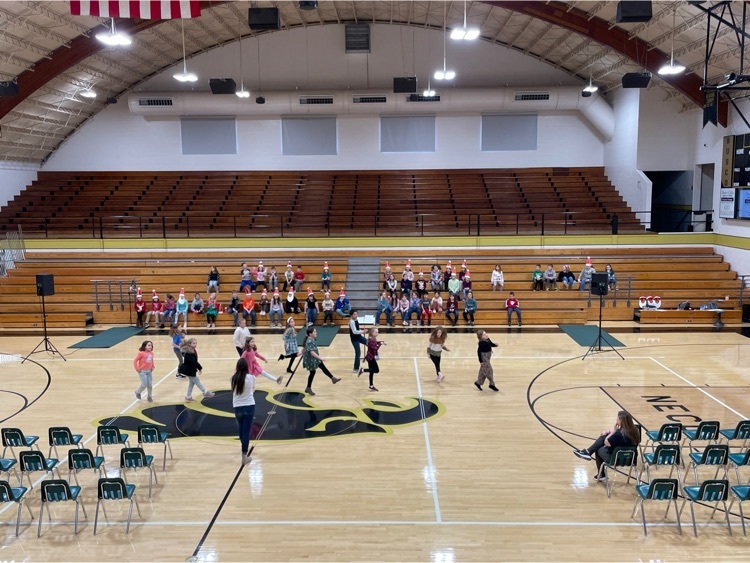 Mrs. Ragan's class visiting Sweetwater!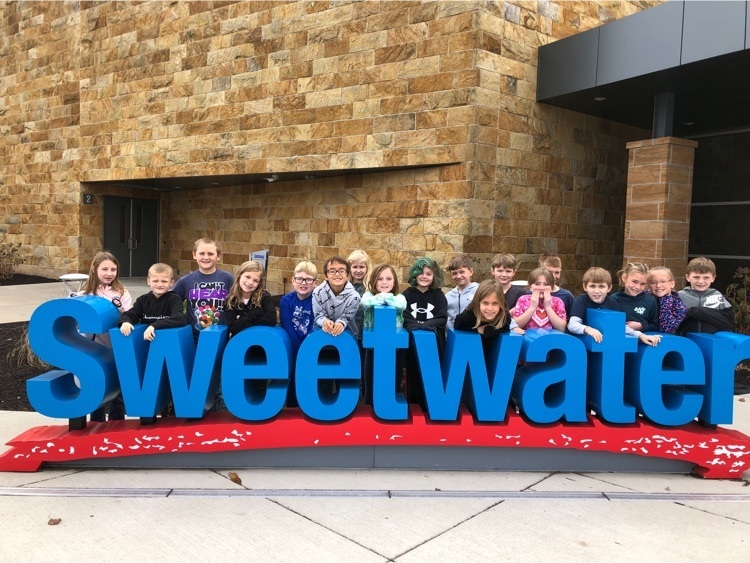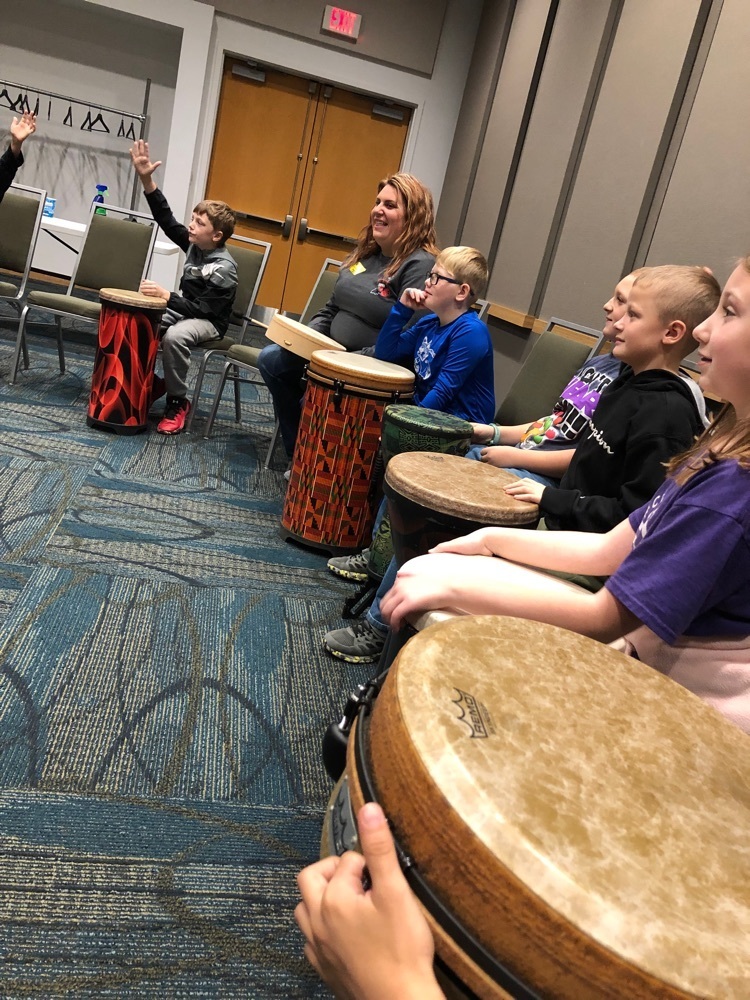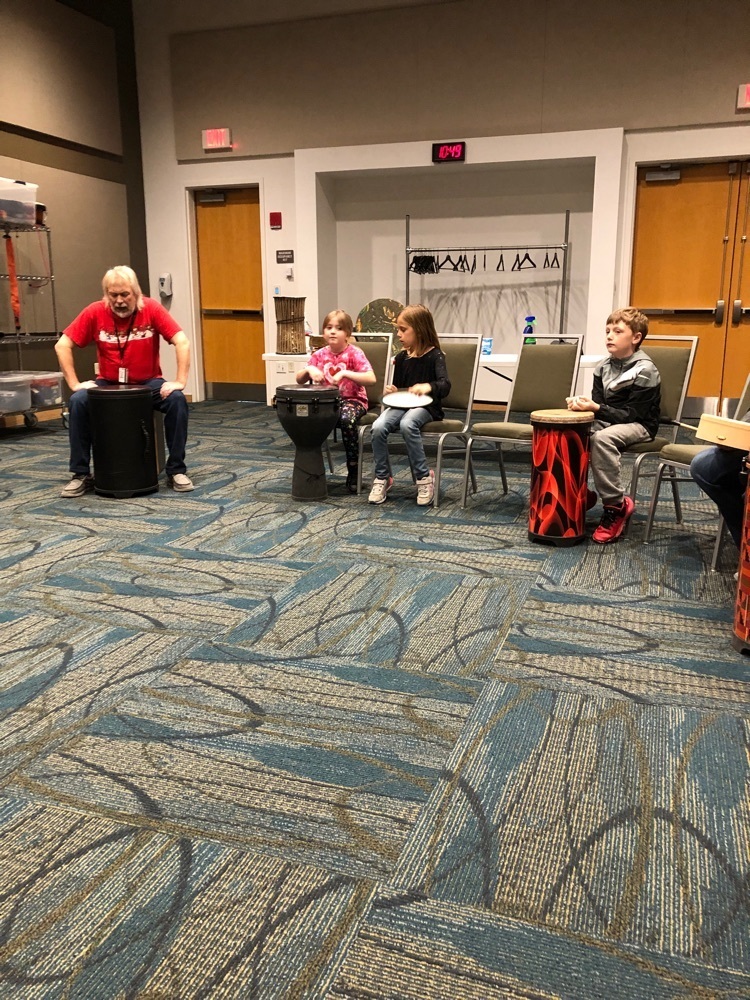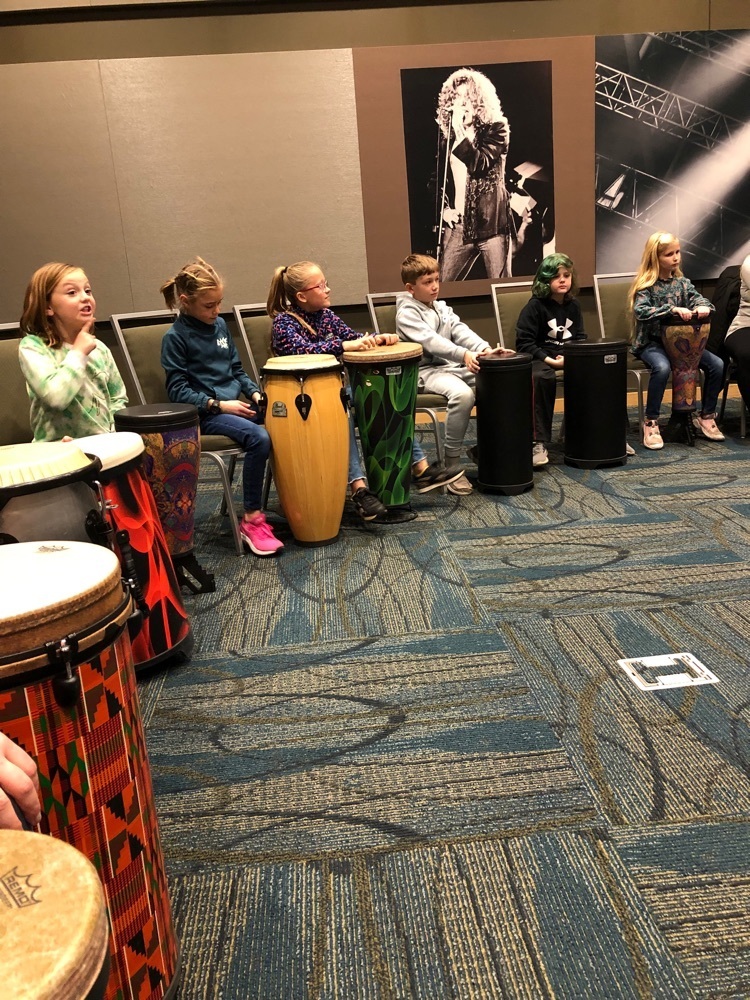 Mrs. Ragan's class visiting Sweetwater!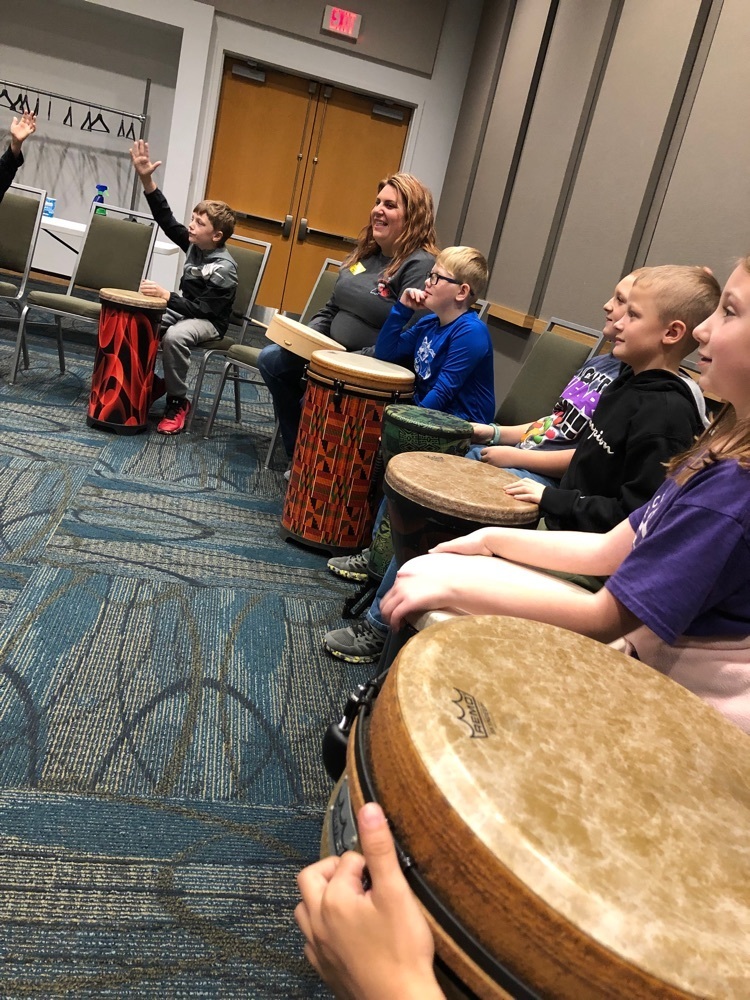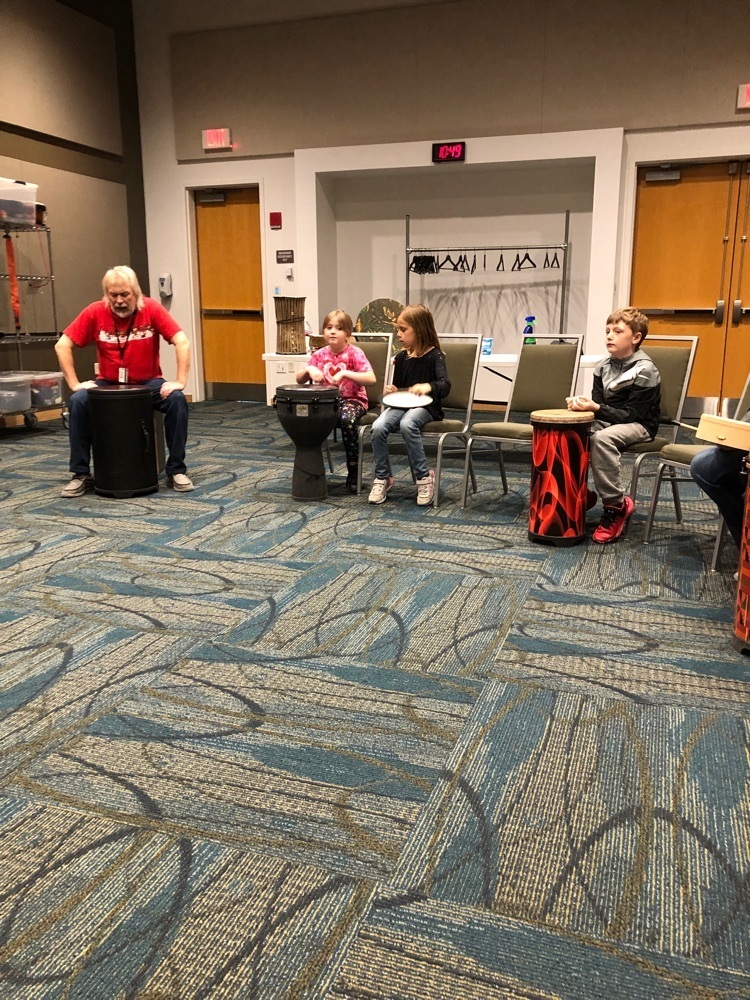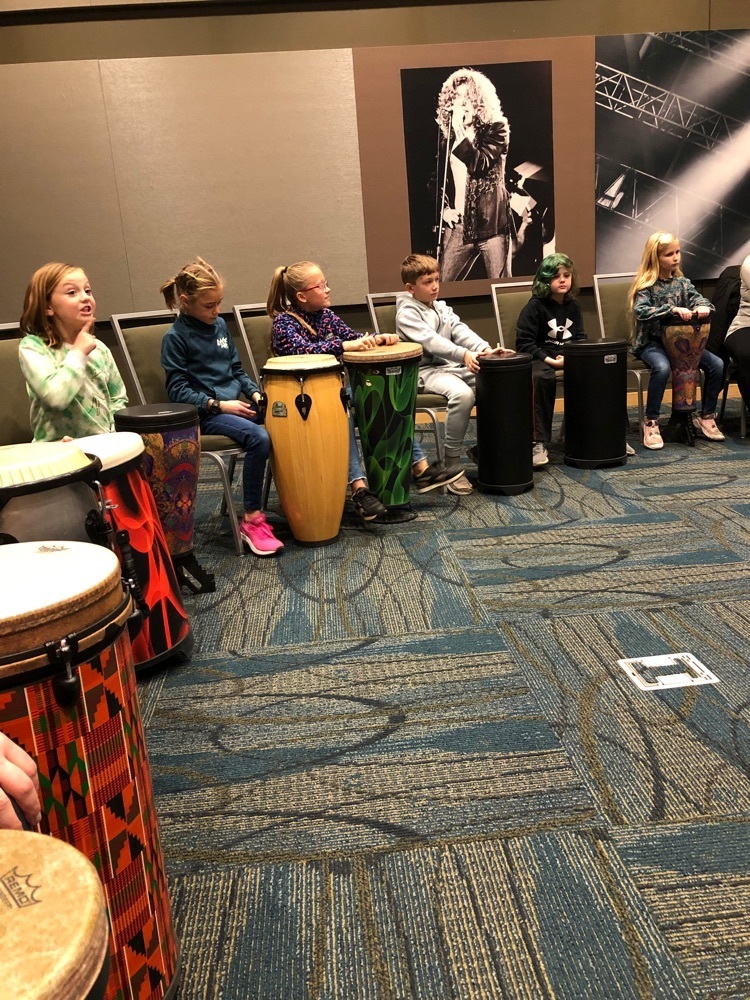 Miss Hart and Mr. Thomas's class didn't know how fun it could be to learn the phases of the moon…with OREOS!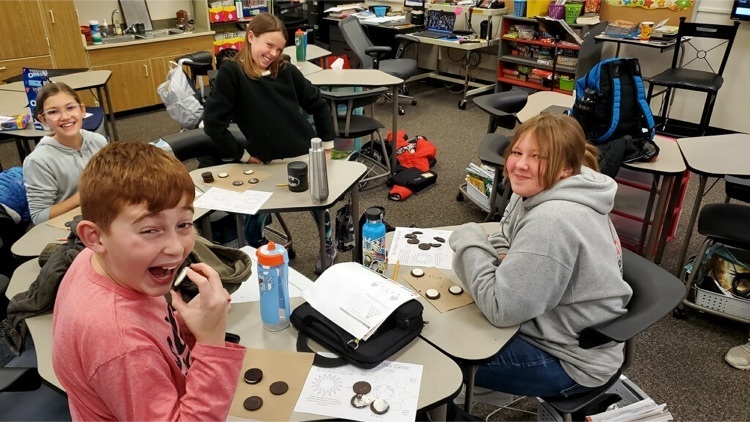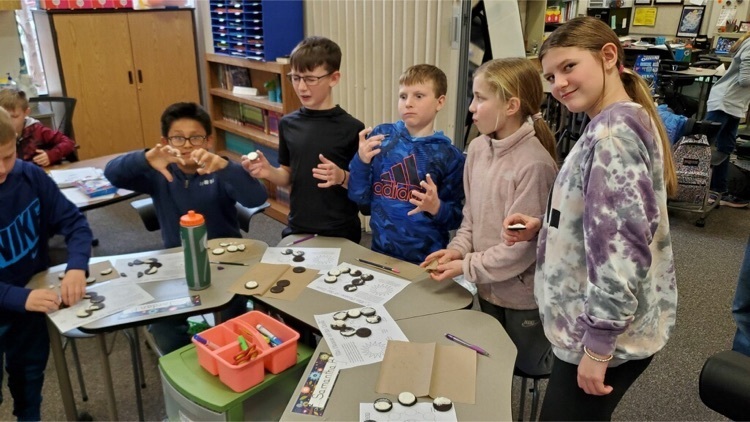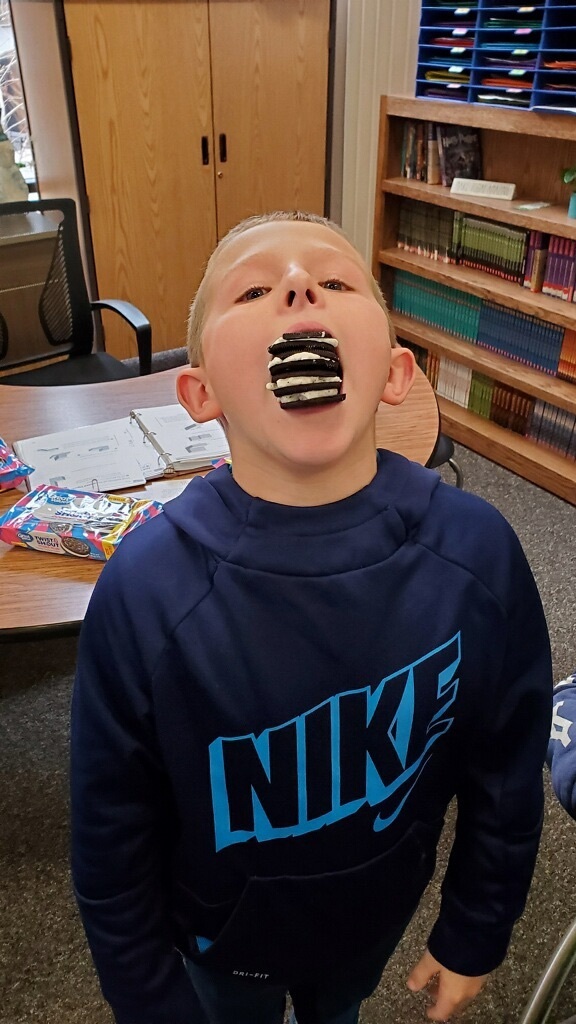 CES 5th graders enjoying our last week of skating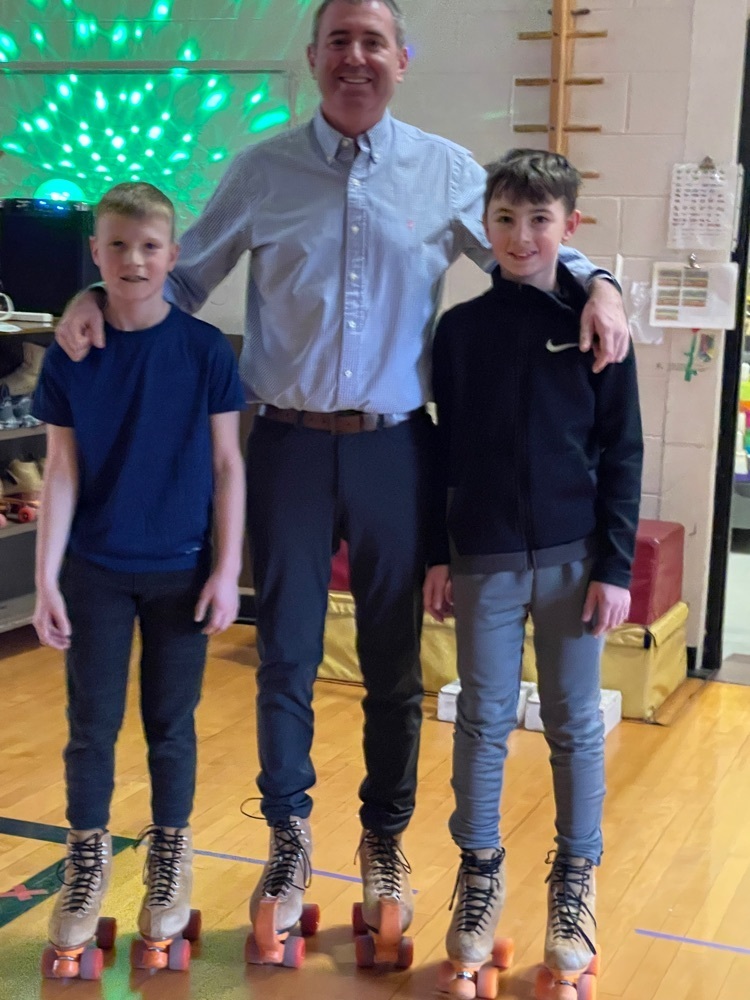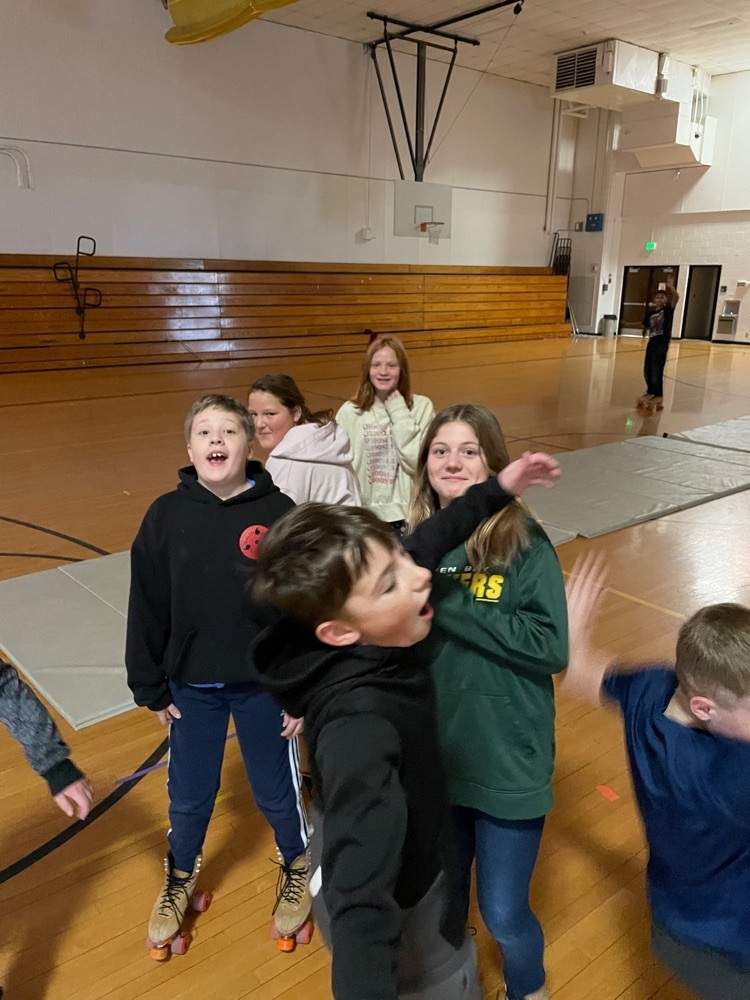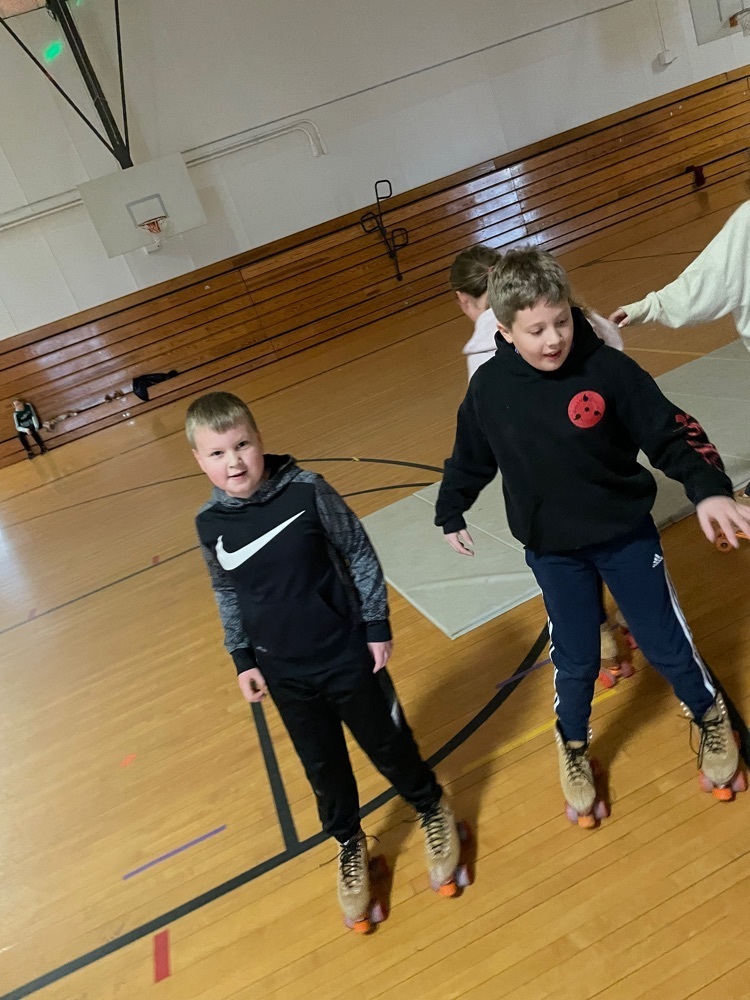 Smith-Green Parents, Students and Staff, According to Smith-Green's calendar the day missed Thursday, November 3rd, due to heavy fog, will be made up on the first built-in makeup day, February 20th. Please note that the next make-up days on the calendar are May 24, 25, 26 and if needed May 30 and 31. The last day of school is subject to change if more days are cancelled and need to be made up. This change, to making up days instead of having eLearning, on the day missed, is due to state level legislation. Legislators have limited the use of eLearning Days and the type of eLearning Days schools can use during the school year. Dr. Zimmerly
SGCS: From SGCS; School Closed Today 11.03.22; No E-Learning Today
SGCS: Good morning, today is Thursday, November 3, 2022, SGCS will be on a 2 hour delay. Thank you.
SGCS: Good morning, today is Monday, October 31, 2022, SGCS will be on a 2 hour delay. Thank you.
Due to mechanical issues, bus 21, driven by Troy Foote, is running 15-20 minutes behind. A spare bus is on the way. We will update the timeframe when more information is available. Thank you.
Please plan to join this discussion and feel free to share this event with others.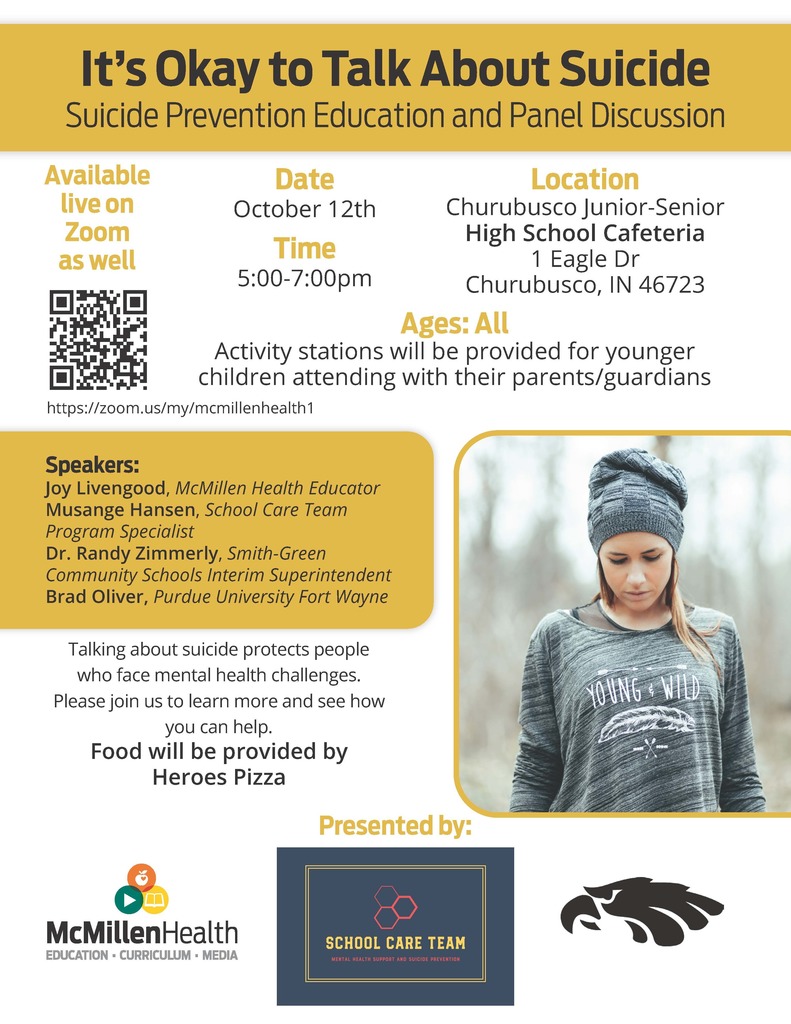 SGCS: Good morning, today is Tuesday, September 20, 2022, SGCS will be on a 2 hour delay. Thank you.
SGCS: Good morning, today is Wednesday, September 14, 2022, SGCS will be on a 2 hour delay. Thank you.
Chromebook Insurance purchase opportunity ends on September 11th. Please check the News section on our website for more information and for directions how to purchase the coverage.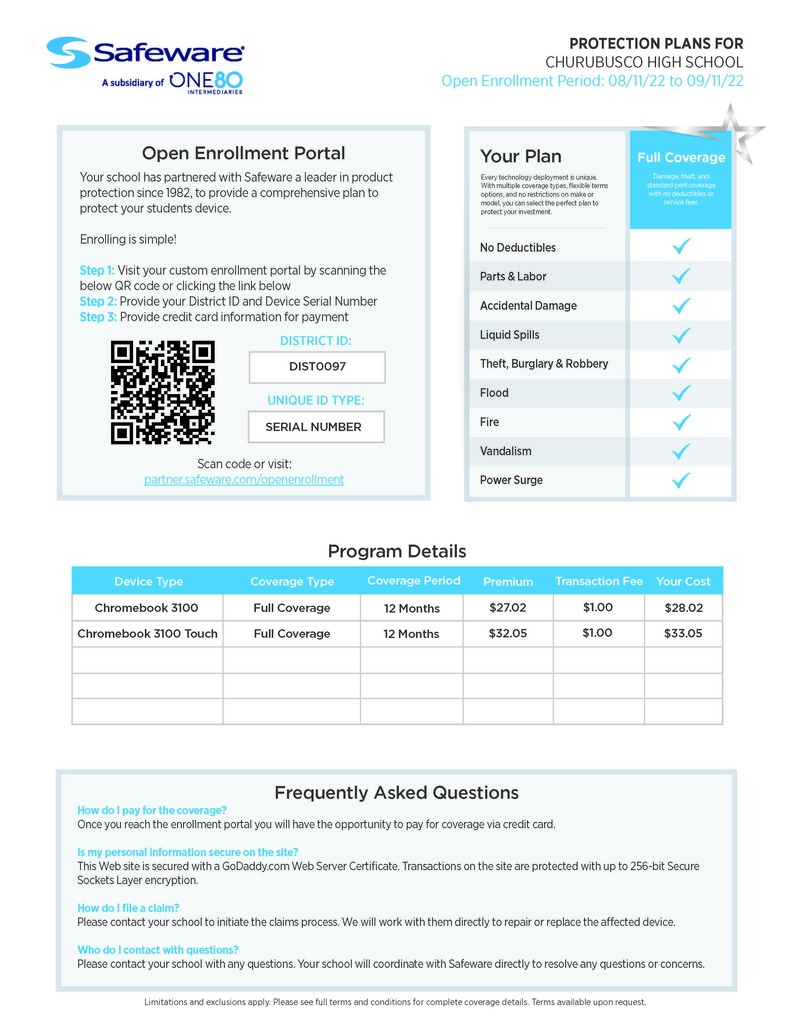 We have many changes to our CJSHS student Drop off and Pick up procedures and locations. We needed to make these changes to separate car traffic, bus traffic and pedestrian traffic. All Jr-Sr High (CES procedures will remain the same) student drop off and pick up will occur via Tulley St. Cars that are dropping off or picking up will enter and exit Tulley St and drop off or pick up via the circle drive as noted in green. The Churubusco Park parking lot can be utilized as a secondary drop off/pick up location for those that would find it useful. Students should exit/enter cars anywhere in the green area. Pedestrians from the parking lot will need to walk along the marked crosswalk to the appropriate area and cross to the building. Students should not go over or under chains between the barriers at any time. These changes are being made for student safety so we ask that parents and students please follow the new procedures.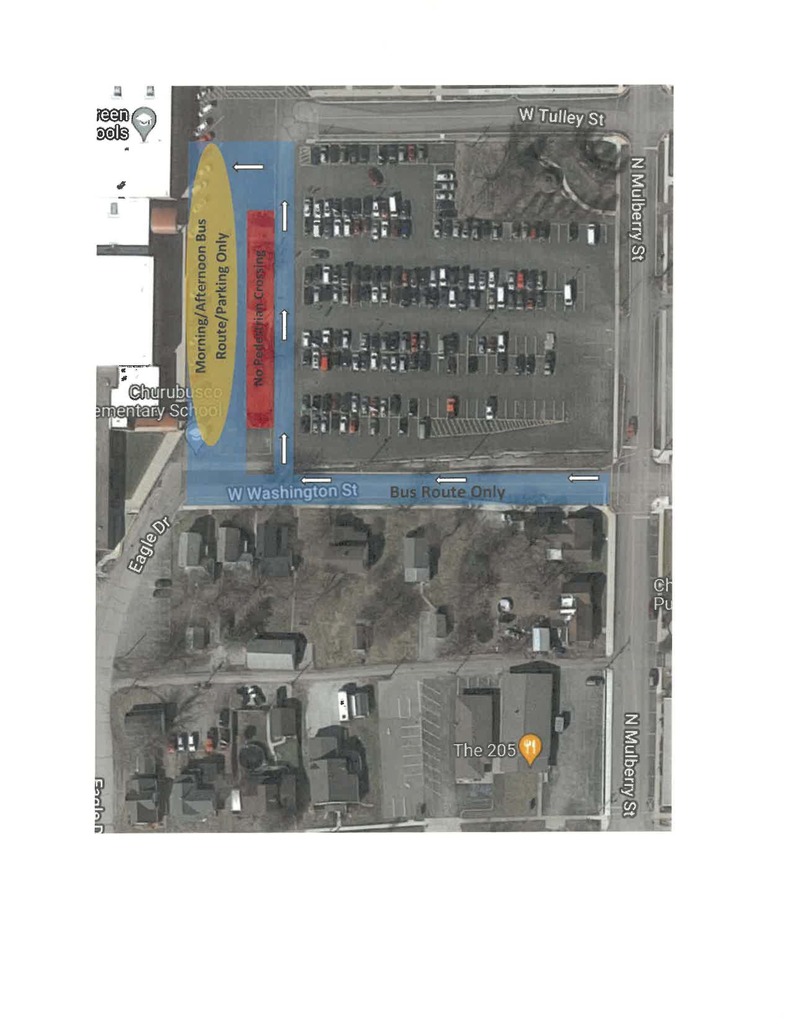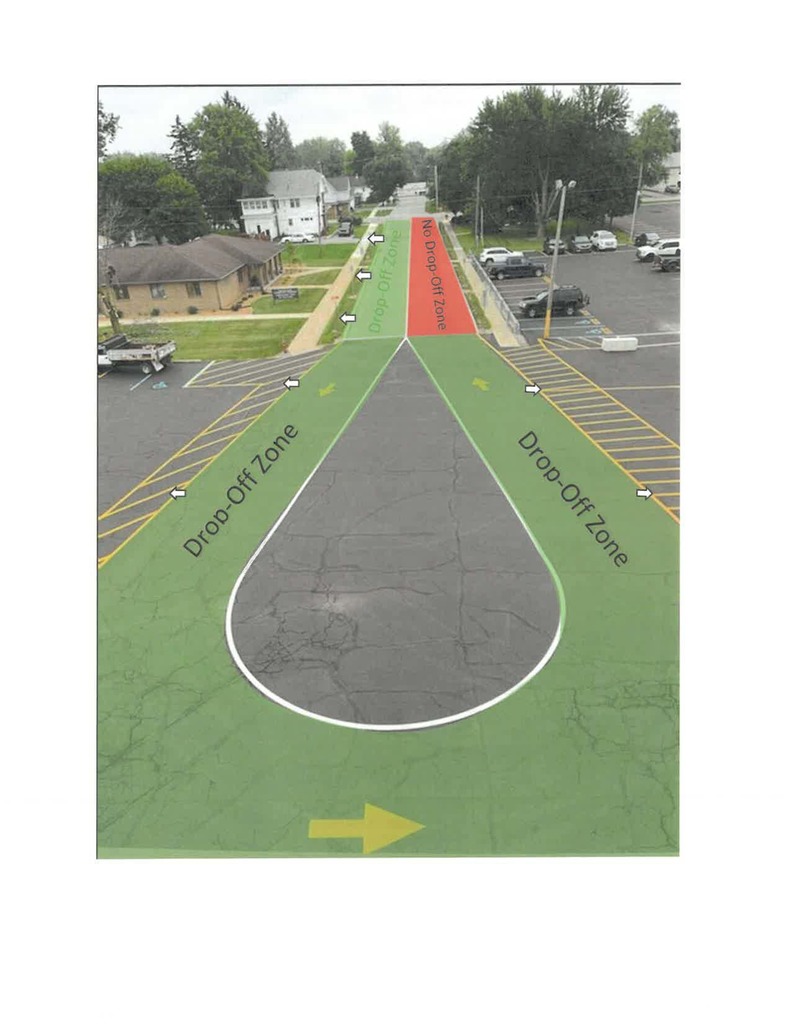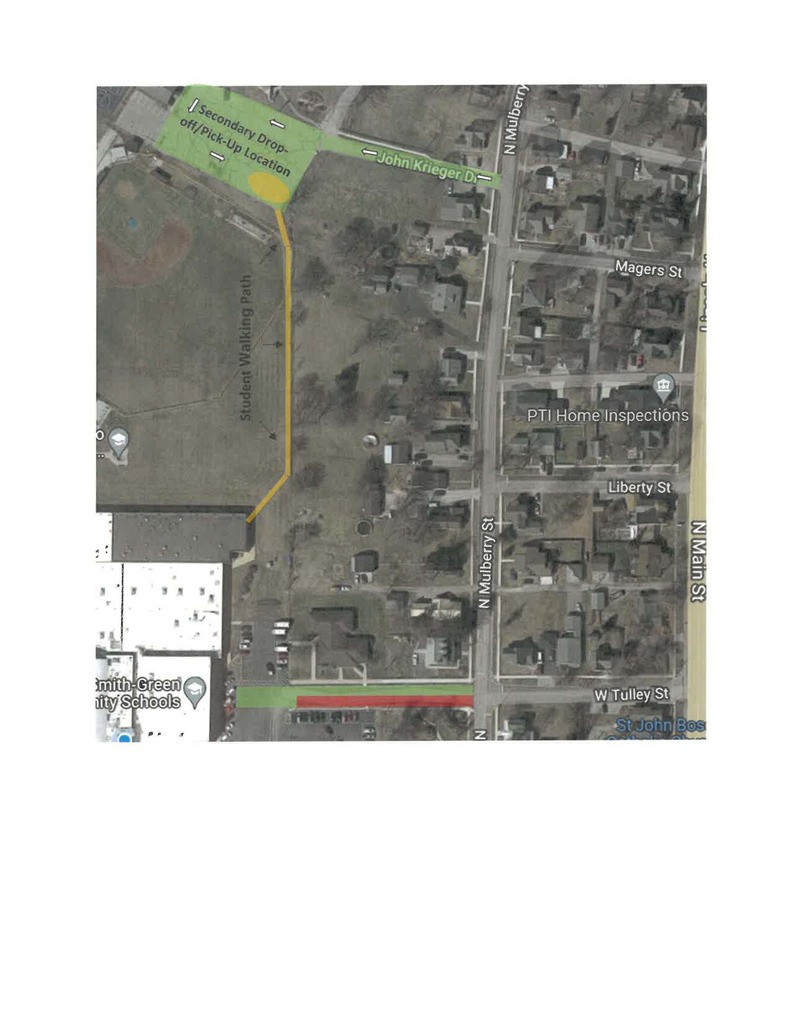 First student day is Wednesday, August 10th. Welcome back! Go Eagles!!